topseos.com Has Just Published its August 2006 List of the Leading Website Traffic Analysis Firms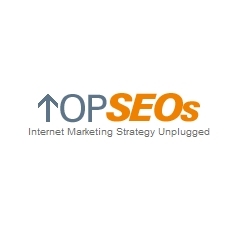 Plymouth, IN, August 01, 2006 --(
PR.com
)-- Here comes topseos.com once again with the leading Website Traffic Analysis firms, consultants and services. Keeping consistent with the past, the website continues to be a popular and reputed resource for information on Internet marketing vendors. The August 2006 list is here to take the work out of researching and selecting Website Traffic Analysis.
Since its inception, the goal of topseos.com has been to become the single source that makes quality information available for the search engine marketing industry and companies for researching Internet marketing vendors. After it was established in 2002 by e-ventures, topseos.com has developed into the platform where the top Internet marketing and service providers can promote their services.
Website Traffic Analysis works on the concept that analysis of numbers can unravel many a mystery. There is more to Website Traffic Analysis than keeping tab of page hits. Through Website Traffic Analysis one can get a detailed picture of the visitors and their actions on any given site. More relevant information such as effective keywords, timings of most visits, demographics and other such information can all be worked out and analyzed by Website Traffic Analysis.
That is where numbers begin telling their stories. The report that is created after the analysis can give in depth information about visitor behavior on a website. This procedure categorizes and polishes up the characteristics of the visitors to the website. The numbers will give explanations for the start and end of trends on the site. The figures and the analysis work together, and both need to be given equal value when a course of action is chosen. The nature of Website Traffic Analysis is such that it makes certain that the tools used are not inflexible and are always dynamic.
Here's the list of the top 5 Website Traffic Analysis firms that have been selected for August 2006:
1. Omniture, Inc. – United Kingdom
2. Mondosoft – California
3. Web Trends Inc. – Oregon
4. Click Tracks – California
5. Maxamine Inc. - California
The fact that this list by topseos.com is so popular vouches for its integrity. A rigorous selection process precedes the compilation of this list. The selection of the top 5 candidates is based on the following criterions:
• Accuracy of website traffic detection
• Accurate interpretations of website traffic
• Ethical tracking of website traffic
• Transparency of data collection
• Range of data collection
• Overall efficiency
• Overall performance
Firms that specialize in Website Traffic Analysis and wish to be considered for the topseos.com rankings can complete an application by registering as a service vendor and applying for rankings at:
http://www.topseos.com/option,com_register/task,providerRegister/
Want to research and evaluate Internet marketing firms?
Visit them at
www.topseos.com
###
Contact
topseos.com
Bill Peden
866-237-8704
www.topseos.com

Contact