Bella Weight Loss Retreats - Refuel Your Body and Mind in Mexico
Bella Vita Retreat, known for their results focused weight loss retreats, launches their individualized, custom designed Bella Weight Loss Retreats in San Pancho, Mexico.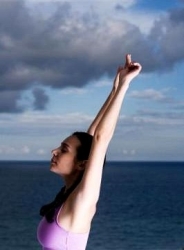 Charleston, SC, August 15, 2006 --(
PR.com
)-- Bella Vita Retreat is picking up the pace and losing inches on the Pacific Coast of Mexico with their exclusive Bella Weight Loss Retreats. Guests can now experience the hard hitting, high energy, custom designed Bella Weight Loss Retreats in San Pancho, Mexico. With an average weight loss of 5lbs in the first week of training, guests are sure to experience smaller waistlines and big pleasures from this results producing retreat. With locations at hotels in Palm Beach, FL and Santa Barbara, CA, the retreat in San Pancho is the perfect destination addition with a mixture of Mexican and Mediterranean flair. These retreats are focused on producing results for the guests. "We don't let anyone get out of here without a smile on their face," Margot says. They are specifically designed for each individual guest and all sessions are held with a nationally certified and experienced personal trainer or nutritionist. Daily schedules are packed with fitness and wellness and a wide variety of active sessions including personal training, martial cardio blast (a combination of cardio with martial arts influence and Pilates), core conditioning, yoga, "best abs ever," nutrition, stress reduction, massage, body treatments, skin care and more.
Margot Rutigliano, founder of Bella Vita Retreat, decided it was time to offer something new and different for the guests. Partnering with this property in Mexico allows guests to enjoy a serene environment filled with fitness and wellness along with the amenities of a small resort. An amazing setting for motivation, working out will be easy with a backdrop of the ocean and a private beach. "This is the perfect way to renew your body, refresh your mind and not think about anything else but yourself and your goal," says Rutigliano.
Although Bella Vita Retreat's programs are focused on fitness, the retreat is about getting in shape and developing lifelong patterns to stay in shape and treating your body right. All guests will be provided an 8 week nutrition and fitness program to help reach their health and weight loss goals. Guests should definitely be ready to sweat, but exercise isn't all that is included in the daily schedule. Massages and stress reduction sessions are provided in ample amounts to help reduce daily stress and ease aches and pains. Rejuvenation is one of the most important steps to Bella Vita Retreat's 5 Step Program. Clients will dine on ultra healthy fare prepared by a chef on the property. Spa treatments are delivered to the guest's rooms, poolside or directly on the beach.
The retreat has 4 two bedroom casitas with Mexican influenced interiors, soft linens and pillows and plush towels. Rooms are single and have a queen bed with a high powered, high speed fan that drops down over the bed for extra cooling. Each casita has one full bathroom and common area with a full kitchen. A large pool with lounge chairs as well as hammocks, picnic tables and professional grills are located on the property. With the ocean only steps away, the breezes are endless and satisfying after a hard day of working out. In addition, other activities are available including snorkeling, scuba diving, fishing, kayaking, parasailing, jet skiing, wind surfing, surfing and more. The location is approximately 30 minutes from the Puerto Vallarta airport. Taxis and vans are available at an additional fee for travel to and from the resort.
A minimum six-night stay at the retreat costs $4450 per person and includes accommodations, all meals, 5 Personal Training Sessions, 5 Stress Reduction Sessions, 5 Private Cardio Sessions, 3 Nutrition Sessions, 2 Private Yoga Sessions, 3 Active Isolated Stretching Sessions, 210 Minutes of Massage and Body Treatments, taxes and service fees. All staff members are nationally certified and have a minimum of 5 years experience in their related fields. In addition to Bella Boot Camp and Bella Weight Loss Retreats, private group retreats can be arranged as well with a minimum of 6 people in the party. Information can be found at http://www.bvretreat.com or call 843.364.0790.
###
Contact
Bella Vita Retreat
Margot Rutigliano
843.364.0790
bvretreat.com
Michelle Colver, West Coast Coordinator 843.364.0790

Contact