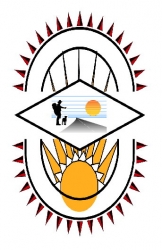 Cumberland, RI, July 11, 2009 --(
PR.com
)-- The explosive story about the abusive relationship between Rihanna and Chris Brown has caught the attention of many a casual observer. Add to the mix a start-up greeting card company who has weighed in on the issue. Thomas Burr, spokesman for Skidmark Cards, a firm that donates 50% of their profits to help fund shelters for victims of domestic violence, has issued a public challenge. The company challenges Rihanna to give Chris Brown any Skidmark break-up card from it's web site, free of charge, and the company will donate $100.00, in Rihanna's name, to a local women's shelter. The break-up cards are billed as 'cards that tastefully express and dignify the end of a relationship." Burr says to Rihanna, or for that matter her handlers, "feel free to get in touch with Skidmark Cards anytime to make the arrangements."
Concerns arose after reports that the couple may have reconciled after the infamous incident that almost landed Brown in jail and Rihanna visibly bruised and shaken. Brown has been ordered to stay away from the iconic young starlet, however; they had been seen as trying to resume their rocky relationship not too long after the night the reported abuse took place.
"This sets a very bad example for victims of domestic violence everywhere," laments Burr, who goes on to say, "if their relationship is over, then Rihanna has nothing to lose by taking us up on our offer, it will bring some closure to both of them and help victims of domestic violence at the same time." "She is such a beautiful and talented young performer who has many, many admirers. This means, that of course, there are countless young women who look up to her as a role model. It is my opinion that as a role model, she should in no uncertain terms, show Mr. Brown to the curb and we have a card for that" Burr notes.
"We are sure that Chris Brown is a decent, hard-working, honest, up-front individual who just needs to work on his main issues right now, first and foremost his anger and aggression," Burr says in closing.
There has been no word from the Rihanna camp as of yet. Burr says this is a serious offer and he is willing to keep up his end of the offer any time the shinning star, or her reps see fit. Added Burr "I realize that we are not exactly a household name, however; we are totally devoted to making a difference and helping abuse victims who are not as fortunate as Rihanna or other persons of fame and fortune who have many resources at their disposal."
The Skidmark Cards web site home page reads: Skidmark Cards with the tagline -"When That Relationship Comes To a Screeching Halt." The site also contains make-up cards but no-one is recommending those cards to that couple any time soon. As is also stated on Skidmark Cards web site: "We are making domestic violence our business- helping to fund Women's shelters for victims of domestic violence is what we do." Visit them today at http://
www.myskidmarkcards.com
From: Skidmark Cards
Location: Cumberland, RI
Date: Friday, July 10, 2009
###