Text Messaging has Changed Governments, Saved Lives, Now Corporations are Using Text to Rally their Troops?
Text messaging has saved lives in the Tsunami, brought down goverments - now corporations are embracing this new medium to communicate mission critical information from Boston to Bangkok.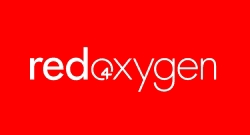 London, United Kingdom, September 01, 2006 --(
PR.com
)-- Hundreds of protesters rally outside the Presidential Palace. In a string of unsolved murders in recent months, trade union leaders, government critics, students, journalists and others have been killed. Students had begun clamoring for President Gloria Arroyo to do something. They organize themselves not via voice or e-mail but text messaging! This isn't the first time a text messaging campaign has been used to alter government in the . A huge text-messaging campaign in the is said to have contributed to the wave of anger against President Joseph Estrada in 2001 that ultimately resulted in his removal.
Similar situation occurred in on the eve of the Election Day in March 14, 2004. Demonstrations were banned 24 hours prior to an election. They rallied their troops via text messaging, with 94% mobile phone penetration rate in Spain. It is the most ubiquitous form of instant communication. Some urged supporters of the Socialists, the eventual victors, to vote. Others tried to rally supporters of the Popular Party, defending against it accusations that it had tried to cover up evidence of Al Qaeda's apparent responsibility for the Madrid bombings.
"I was unfortunate enough to be in Thailand during the Tsunami last year; I couldn't place a call out. The networks were jammed. I was able to text my family and friends that I was OK. SMS/Text messaging is the last thing to go down, and the first application to come up on Cell Networks. It is more reliable, cheaper and it works everywhere! You can't make that claim with GPRS." Tom Sheahan, CEO of Red Oxygen.
Corporations are now just starting to implement text messaging as a part of their standard communications process. One large food company in Australia had 8 staff members communicating with their remote field sales force. They implemented the Red Oxygen's NotesSMS product to communicate with the remote field sales force. It, not only cut down on communications costs, but it saved time. They now only have a group of four instead of eight, and save thousands on their phone bill!
"I think a few years ago, corporate users thought text messaging was just for teenagers and university students. Now they realize it's a vital part of communication, with any age group. Whether it is crisis communication or just delivery a notice that a meeting has been changed" Tom Sheahan, CEO of Red Oxygen. According to the Economist, "Text messaging is the second most popular form of communication when an employee is working off-site."
The corporations are looking for solutions that integrate into their existing IT environments. Whether the corporate users use Microsoft Outlook, Lotus Notes or IBM's Sametime instant messaging client, they want solutions that integrate into their environments, and tools that allow them to control cost and mange it. The corporate user cannot go to website and transpose all of their existing proprietary mission-critical contact details into an third party website or re-enter their millions of addresses to proprietary email address cellphonenumber@provider.com. The corporations are also looking for solutions that allow them to integrate text messaging into their existing back-end CRM/ERP systems.
"When we were evaluating solutions, our Telco supplier wanted us to put all of the contacts on their website. We would be forced to hire a person fulltime, just to keep their website up to date. The Red Oxygen solution, OfficeSMS, puts a send SMS button on the Microsoft Outlook toolbar, and it grabs the mobile numbers from the existing contacts lists or global address book. The user just hits the send SMS button, writes the short message and hits send – just like email. It was also easy to install with no user intervention, the same way we manage security software and no end user training" Tricia Porter, Pfizer.
"The IT influential market has been one of the last markets to catch on to the new text messaging revolution. They had problems early on delivering text messages from one network to another. They had so many different types Cell Phone Networks deployed; TDMA, CDMA, GSM, IDEN and Analog. The US Cell phone networks now have it working seamlessly, but it is just moving up the food chain to the corporate users from the teenagers and university students." Tom Sheahan, CEO of Red Oxygen
About Red Oxygen
Established in in 2001, Red Oxygen is one of the world's leading developers and distributors of email to SMS software applications and related desktop messaging software. Red Oxygen combines the power of today's email applications with the ease, convenience and mobility of SMS messaging. Their seamlessly integrated products allow users to utilise the full capabilities of their existing contacts address book to send SMS messages to specific individuals or entire lists, all as easily as sending an email. Users can also have their calendar reminders automatically sent to their mobiles, send broadcast SMS messages to large lists and even receive replies straight into their inboxes from message recipients. Red Oxygen software is available for Microsoft Outlook and Outlook Express as well as Lotus Notes.
Red Oxygen has clients across a broad array of industries and geographies. Their current customer list includes clients such as Pfizer, BMW, Qantas, UNICEF, Microsoft, Siemens, Panasonic, Deloitte, PWC, Reader's Digest, Frito Lay, Billabong, 3M and others. These customers span , Europe, the Middle East, Africa, Asia and North America. Red Oxygen's products are also distributed by Swisscom Mobile, the largest mobile operator in Switzerland, and Vodafone Portugal.
Learn more at www.redoxygen.com
###
Contact
Red Oxygen
Thomas Sheahan
02078016902
www.redoxygen.com

Contact