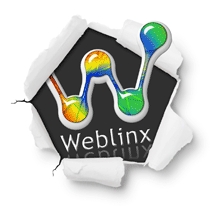 Blackburn, Lancashire, United Kingdom, July 28, 2009 --(
PR.com
)-- Welcome once more to another interesting press release detailing key points that need to be addressed when wishing to successfully optimise your website.
Weblinx are an expert
SEO
company dedicated to providing the very latest and brilliant website development techniques within their search engine optimization solutions.
Without a doubt, any web optimizer worth their salt should inform you that these following key criteria need to be implemented for you to have the success that Weblinx brings to so many customers...
· SEO
search engine optimisation
–
Search engine optimization (SEO) is the main core within any website development campaign. It has been the fastest growing internet marketing product and above all others, the most lucrative method of increasing your companies brand awareness across the search engines.
Compared to banner advertising, CPA (cost per acquisition) and PPC (sponsored links and adwords) search engine optimisation still holds supreme as being the main focus of any ethical and clever SEO campaign.
Search engine optimization has proven that the majority of all internet traffic (end users) accesses the natural listings within the search results, compared to any other website or advertising space.
·
Website design
Many website designers fail to understand the importance of optimization within the initial stages of website design. Weblinx work to recognize all the vital requirements before designing a site. It is imperative to identify and categorise the key phrases you want to target on search engines.
This way you can then construct your folder's structures around the top phrases you wish to have promoted.
Websites designed in flash were often given very little chance of gaining good positions within the search results; however they are now beginning to appear more within the main pages, thanks to Google and the major search engines being more forgiving.
Weblinx are a SEO company who developed their methods of coding imperative titles and meta data and supported internal infrastructures that specifically supported flash presentation phrases to enable flash sites to gain impressive positions within organic results.
· Linking
Carrying more and more relevance and importance, backward links from your own web pages are essential compared to external backward links. Search engines are monitoring external links more stringently now and trust the links from your own site.
Do not spam the links as only one link to a page is necessary – same methodology from externally. Do not think that if you link 10 times from one page to another you are stronger, if anything you become weaker.
Weblinx maintain their highly ethical
internet marketing
and SEO techniques to bring you the assistance and guidance to create the best website development and search engine optimisation campaign they can.
###