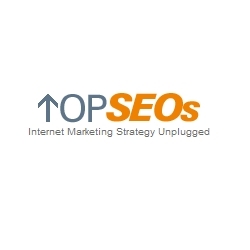 Plymouth, IN, September 05, 2006 --(
PR.com
)-- The September 2006 list presented by topseos.com ranks the best Press Release Distribution firms, consultants and services. The website continues to become all the more popular as a trustworthy resource for all the essential information required for assessing Internet marketing vendors. The objective behind compiling this list is so that researching and selecting Press Release Distribution firms become as easy as possible.
Since its inception in 2002 by e-venturers, topseos.com has succeeded in continually upholding its standing as the one-stop source for the search engine marketing industry and companies who are interested in researching internet marketing vendors. Over the years topseos.com has grown to become the most popular and dependable place where Internet marketing and service providers can display their products and services.
Press releases have always played an integral role in publicity. With websites, where visibility is extremely important, the value of publicity cannot be under-rated. Press release distribution starts with the simple tasks of handing out press releases to search engines, newswires, and websites. But a lot more can be done in addition to those activities. Press release distribution is a system for professionals in a variety of fields to increase media exposure. The fact is that every business has some press worthy elements and press releases bring these elements to the forefront. Businesses should take this opportunity to make press releases a contact point for their existing and potential customers.
The top ranking websites offer both free and paid services that aim at methodically achieving effective customer contact. The press releases reach several journalists, websites and trade publications with the help of channels such as RSS feeds, News Syndication and the website of the company. People who are contacted via press releases are those who are interested in or have stakes in the business.
Here's a list of the top 5 Press Release Distribution firms that have been selected for September 2006:
1. PR.com – New York
2. 24-7pressrelease.com - Canada
3. PR Leap – USA
4. PR Web International, Inc. - Washington
5. eReleases (MEK Enterprises LLC) – Maryland
The reputation of this list complied by topseos.com vouches for its integrity. A thorough selection process precedes the ranking of the top 5 candidates. The selection of the candidates is based on the following criterions:
• Distribution of content
• Customized edit options
• A sound database
• Feedback mechanism after edits
• Range of pricing options
• Components of the press release
• Overall efficiency and performance
Firms that specialize in Press Release Distribution and wish to be considered for the topseos.com rankings can complete an application by registering as a service vendor and applying for rankings at:
http://www.topseos.com/option,com_register/task,providerRegister/
Want to research and evaluate Internet marketing firms?
Visit them at
www.topseos.com
###