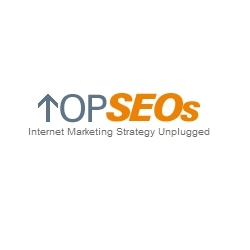 Plymouth, IN, September 05, 2006 --(
PR.com
)-- Once again topseos.com has made researching and deciding on SEM Hosting firms as simple as ABC. The September 2006 list ranks the best SEM Hosting firms, consultants and services. topseos.com continues to keep up with its reputation of being the most esteemed and reliable source for evaluating Internet marketing vendors.
From its early days, topseos.com has constantly outdone its goal of being the singular portal for researching Internet marketing vendors that the search engine marketing industry and companies can depend on. The site that was established in 2002 by e-venturers has now grown to become a high quality platform where the leading Internet marketing and service providers can showcase their services.
Building a website is no child's play. A lot effort goes into creating even what might look like a simple website. SEM Hosting is the answer for those who are looking to maintain a website wisely and efficiently. A good website host has to be flexible and receptive to website visitors. A number of special types of hosting alternatives are available for clients including dedicated, collocated, managed, and shared (or virtual) hosting. The level of involvement between the hosting firm and the customers' services defines the differences between these types of hosting.
One of the many advantages of SEM Hosting is that it allows customers to set aside their time and effort into content creation instead of spending that on maintenance of the website's infrastructure. The costs that have to be incurred for web hosting are, in actuality, much lesser than when the management of websites is done internally.
Here's the list of the top 5 SEM Hosting firms that have been selected for September 2006:
1. Rackspace Ltd. – Texas
2. Hosting.com – Kentucky
3. Hostway Corporation – Illinois
4. Aplus.Net Internet Services – California
5. Interland, Inc. – Georgia
The top 5 candidates are selected on the basis of a meticulous selection process. That is the reason the resulting ranking is always accurate and reliable. These are the criterions based on which the candidates are chosen:
• Flexibility in maintaining changes to websites
• Stability
• Ability to track site statistics
• Reasonably priced
• Usability
• Overall performance
Firms that specialize in SEM Hosting and wish to be considered for the topseos.com rankings can complete an application by registering as a service vendor and applying for rankings at:
http://www.topseos.com/option,com_register/task,providerRegister/
Want to research and evaluate Internet marketing firms?
Visit them at
www.topseos.com
###