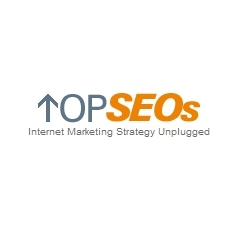 Plymouth, IN, September 05, 2006 --(
PR.com
)-- topseos.com has recently published its September 2006 list of the leading Link Popularity Services firms, consultants and services. Ever since its inception, those in the search engine marketing industry have been turning to this list for accurate and trustworthy ranking of Internet marketing vendors. The list below features the leading Link Popularity Services firms.
topseos.com was started in 2002 by e-venturers and since then the portal has been striving to maintain its position as the leading source for researching Internet marketing vendors. The site provides all the relevant and up-to-date information that the search engine marketing industry and companies would need. Over the years, topseos.com has developed into a popular platform where top-notch Internet marketing and service providers can display their products and services.
Link Popularity Services function on the assumption that the more popular something is, the better the quality of that product or service should be. In other words, Link Popularity Services work on the basis of how popular a link is on other sites. In this manner, search engines allocate ranks to sites depending on how popular they are as links on other sites. Link Popularity Services take into consideration, both, the quality and the quantity of links.
Page Rank is an important aspect of Link Popularity Services. Popular search engines often give Page Rank to sites so that visitors get to know how good (or bad) a page might be. Even though it is important to have a number of different sites linked to a web page, it is even more important to make sure that these links connect to good quality sites. The ranking of a site on major search engine will depend on the quality and relevance of the links on the page.
Here's a list of the top 5 Link Popularity Services firms that have been selected for September 2006:
1. Intrapromote LLC – Ohio
2. We Build Pages – New York
3. Patrick Gavin Inc. – USA
4. Ad Maiora - Italy
5. TextLinkBrokers.com – Arizona
The top 5 candidates are chosen after a rigorous selection process, which ensures that those on the final list are of top quality. The selection of the candidates is based on the following criterions:
• Competitive advantage
• Superior services and pricing
• Customer and technical support
• Response to client problems
• Innovations that set it apart from the competition
• Overall efficiency and performance
Firms that specialize in Link Popularity Services and wish to be considered for the topseos.com rankings can complete an application by registering as a service vendor and applying for rankings at:
http://www.topseos.com/option,com_register/task,providerRegister/
Want to research and evaluate Internet marketing firms?
Visit them at
www.topseos.com
###