RPN & Carbonfund.org Publish Purchasing Guide for Carbon Offsets
Third-Party Standards, Verification and Auditing Are Hallmarks of Quality.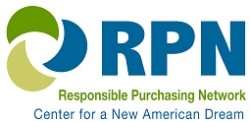 Takoma Park, MD, July 30, 2009 --(
PR.com
)-- Many businesses and organizations are turning to carbon offsets in taking action on climate change. To help them navigate the carbon offset options in the marketplace, the Responsible Purchasing Network (RPN) and Carbonfund.org have published the Responsible Purchasing Guide to Carbon Offsets containing carefully developed best practices for purchasing offsets that represent real reductions in carbon dioxide emissions in the atmosphere.
RPN, a network of procurement and sustainability professionals founded in 2005, adds this guide to its popular series of Responsible Purchasing Guides used by governments, universities, companies and other institutional purchasers to green their procurement. Carbonfund.org, a leading nonprofit organization dedicated to climate solutions, contributed expert knowledge based on working with over 1,200 large and small companies and organizations on addressing climate change.
"We saw a need in the marketplace for a tool that would help institutions recognize reliable offset providers and credible offset certification standards. This guide translates a complex commodity into language that any institutional buyer can comprehend without needing to become an expert in climate change," said Christina Moretti of RPN and an author of the guide.
"As a nonprofit organization focused on helping individuals, businesses and organizations reduce and offset their climate impact and hasten the transition to a clean energy future, we were able to contribute our experience in what companies today are seeking in offsets and corporate social responsibility or stewardship," noted Paul Burman, special projects manager of Carbonfund.org.
The guide was developed to be broad as well as deep, presenting step-by-step instructions that include developing a policy on offsets, conducting a carbon inventory, comparing offset project types and standards, issuing an RFP and making a final purchasing decision.
With accepted standards in the marketplace, including the Climate Action Reserve (CAR), United Nations Clean Development Mechanism, Voluntary Carbon Standard (VCS), American Carbon Registry, Chicago Climate Exchange and others, offset purchasers should ensure any offset provider has 100% of their projects independently certified to an internationally accepted standard and that the provider's project portfolio is audited annually.
"A carbon offset project is intended to balance out the greenhouse gas or carbon emissions of an individual, company or organization. In choosing which project(s) to support, check that the project(s) are third-party verified and audited to one of the leading standards described in the guide," Moretti said.
Visit
www.responsiblepurchasing.org/publications/index.php
to view or download a copy of the guide.
###
About the Responsible Purchasing Network
The Responsible Purchasing Network (RPN) was founded in 2005 as North America's first network of procurement and sustainability professionals dedicated to socially and environmentally responsible purchasing. RPN is a program of the Center for a New American Dream (www.newdream.org) and guided by a volunteer Steering Committee of leading procurement stakeholders from government, industry, educational institutions, standards setting organizations, and nonprofit advocacy organizations. www.responsiblepurchasing.org.
About the Carbonfund.org
Carbonfund.org is the leading nonprofit carbon offset and climate solutions organization, making it easy and affordable for individuals, businesses and organizations to reduce and offset their climate impact through renewable energy, energy efficiency and forest-based projects. The 501(c)(3) organization, based in Silver Spring, Md., has over 450,000 individual supporters and works with over 1,200 businesses and organizations including Discovery, Motorola, Amtrak, Volkswagen, Dell, Virgin America, and Staples. Please visit www.carbonfund.org.
Contact
Responsible Purchasing Network
Christina Moretti
(301) 891-3683, Ext. 102
www.responsiblepurchasing.org

Contact