Texting Messaging Culture is Taking Off in the US – Finally
After years of lagging behind Europe and Asia, the US is finally starting to text message.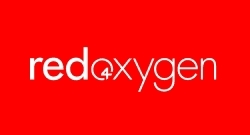 New York, NY, September 02, 2006 --(
PR.com
)-- In a country that prides itself as the home of innovation and the technology revolution, the US has lagged behind in mobile (cell phone) space. Just two decades ago, a company called Nokia was making rubber boots in and Motorola dominated the wireless handset space. The US FCC had taken a laissez faire attitude towards regulations of the wireless industry, so there is a plethora of different types of cell phone networks: IDEN, D-Amps, CDMA, TDMA and GSM. With so many different types of cell phone networks, it was difficult to get one text message (SMS) sent to another network, seamlessly. The operators have worked out the message delivery issues. They have worked on bringing down the walled garden approach, where one cell phone subscriber can only send messages to another cell phone subscriber of that same network, and text messaging is taking off to the tune of 48.7 billion in the last half of 2005, according to the CTIA.
SMS or text messaging was just an accident, launched by the GSM operators. Text messaging was designed in the GSM specification to give GSM subscribers voice mail notification. Some of the carriers in Europe and Asia started to form alliances and allow one subscriber of one network to text another subscriber of another network. "The price per text message was less expensive than a voice call, so the pre-paid users started to adopted it very quickly." according to Tom Sheahan, CEO of Red Oxygen. "In fact some countries reported a drop in teenage smoking, because the kids weren't buying cigarettes but pre-paid mobile vouchers for texting their friends and "staying in the know" with their allowances and baby sitting money"
This is where it all starts with the early adopters - teenagers. They don't have a lot of money, so if they can send 10 text messages instead of one voice call – it value for money, and it works anywhere. Users also like the fact the message will be read sooner than an e-mail and you don't have to interrupt someone's day with a voice call.
According to the CTIA (Cellular Telecommunications Industry Association), the US still lags behind Europe and Asia with percentage of cell phone users using text messaging. In some European and Asian countries it can be as high as 80 - 90% of cell phone users that use text messaging (SMS), in the US it is only at 40% of the subscribers are using text messaging." This is to be expected. When text messaging was launched in Europe or Asia, it was the teenagers that used it, first. Then after a few years, it moves to the 20-30 year olds, than the 30-40, that's how it starts. We build corporate text messaging solutions, so our solutions start getting traction after the 30-40 year olds start getting it." According to Tom Sheahan
"We have a large global airline partner, which sends out mission critical information via text messaging to all of their staff around the globe about crisis information. Sure, their CEO has a Blackberry, but their baggage handlers, flight attendants or pilots don't! Text messaging is the most ubiquitous form of communication on the planet. It works when voice and wireless e-mail – wont" according to Tom Sheahan
What is stimulating the growth is the user awareness that text messaging exists, and users train other users. "I spoke with one Investment Banker, He had no idea what a text message was, until his son sent a two text messages, and he forgot to pick him up at soccer practice. He knows what a text message is now! Text messaging is viral.
The Financial Time quotes Jim Ryan, Vice president of Consumer data services at Cingular Wireless, who claims that TV programmer such as American Idol, where the viewer sends a text messages to vote for their favorite performer, have brought texting to a new and wider audience. Cingular reported 64.5 million SMS votes for the latest season of Pop idol, up 52% on the pervious year's run.
"Most of our business is still in Asia and Europe, but the US is getting there. They are where the Europe or Asia was, with adoption of text messaging, in 2001-2002. We are not expecting huge volumes from the US, with enterprise text messaging solutions, but when the Americans get something – they move quickly and there are a lot of Americas!" according to Tom Sheahan, CEO of Red Oxygen.
About Red Oxygen
Established in in 2001, Red Oxygen is one of the world's leading developers and distributors of Enterprise SMS / Text messaging software applications and services. Red Oxygen combines the power of today's email applications, instant messaging clients or CRM applications with the ease, convenience and mobility of SMS / text messaging. Their seamlessly integrated products allow users to utilise the full capabilities of their existing contacts address book to send SMS / Text messages to specific individuals or entire lists, all as easily as sending an email. Users can also have their calendar reminders automatically sent to their mobiles, send broadcast SMS / Text messages to large lists and even receive replies straight into their inboxes from message recipients. Red Oxygen software is available for Microsoft Outlook, Window, IBM's Sametime, Outlook Express and IBM's Lotus Notes.
Red Oxygen has clients across a broad array of industries and geographies. Their current customer list includes clients such as Pfizer, BMW, Qantas, Microsoft, Siemens, Panasonic, Deloitte, IBM, Accenture, Frito Lay, Billabong, 3M and others. These customers span , Europe, the Middle East, Africa, Asia and North America. Red Oxygen's products are also distributed by HP, Swisscom Mobile, the largest mobile operator in Switzerland, and Vodafone Portugal, part of the world's largest wireless cross-country operator.
www.redoxygen.com
###
Contact
Red Oxygen
Thomas Sheahan
02078016902
www.redoxygen.com
+447914777725

Contact