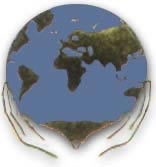 Atlanta, GA, September 04, 2006 --(
PR.com
)-- The Malaria Foundation International (MFI) took the opportunity recently to honor Professor Wen Kilama, the recipient of its first Life Time Achievement Award, at a unique meeting the organization helped to co-organize in Benin. The meeting, the first Malaria Wisdom Council meeting was held from 23-28 July 2006 at the new "International Center for Experimentation and Development of African Resources" in Glodjigbe, Benin. Professor Kilama has had an illustrious career, serving the malaria field in many capacities, as a scientist, institutional leader, and advocate in the fight against this major global disease, especially in Africa. Professor Kilama's abbreviated biographical summary and details on all award recipients follows. Additional information on all the recipients with pertinent weblinks, and more detailed earlier press releases can be found at the MFI web site, www.malaria.org. The first annual Malaria Awards Ceremony "MAC" was held in the historic garden of "Children's Healthcare of Atlanta" an award-winning pediatric hospital. We thank "Children's" for their compassion for children worldwide, and their recognition of this symbolic inaugural event. The Malaria Foundation International congratulates all winners for their accomplishments and looks forward to receiving nominations beginning in January for its 2007 competition!
INAUGURAL MALARIA AWARDS 2006
Lifetime Achievement: Wen Kilama
Professor Wen Kilama, from Tanzania, is among the most prominent malaria research, advocacy and political leaders in Africa. Professor Kilama was the opening speaker in the First Atlanta "Hedge Funds vs. Malaria" Business Leadership Conference (MBLC). Although now officially 'retired' for a number of years, he remains as 'out there' and influential as 25 years ago when he established the National Institute for Medical Research in Tanzania. Other major accomplishments in the fight against malaria include establishing AMVTN (Africa Malaria Vaccine Network) and more recently the AMANET (African Malaria Network Trust), which now serves as the Secretariat for the world's MIM (Multilateral Initiative on Malaria). (Please see www.malaria.org for expanded biographical details)
Person of the Year: Awa Marie Coll-Seck
Awa Marie Coll-Seck, MD, PhD, is the Executive Secretary of the Roll Back Malaria (RBM) Partnership and heads the Partnership Secretariat based in Geneva. This past year she demonstrated superior leadership aiming to raise the profile of malaria globally and keep it on the world's political and global health agendas. Dr. Coll-Seck has risen to the challenge to make RBM thrive and succeed, against the odds and major hurdles presented by malaria, with inadequate political will and financial resources to readily tackle this disease effectively. With Dr. Coll-Seck's continued persistence, it is hoped that adequate financial and expert resources will be achieved so that we see the RBM partnership move increasingly in the direction of success in the fight against malaria. (Please see www.malaria.org for expanded biographical details).
Celebrity of the Year: Youssou N'Dour
A Grammy Award winning Senegalese artist – for his leading performance in AFRICA LIVE: The Roll Back Malaria Concert, in Dakar, Senegal, in March, 2005, and The "United Against Malaria" concert held in Geneva, Switzerland in October 2005 also featuring friends, Corneille, Tiken Jah Fakoly, Peter Gabriel, Axelle Red, Rokia Traoré as well as other guest artists from all five continents committed to fighting malaria. The Youssou N'Dour Fund, a partnership between the singer and the North Carolina-based IntraHealth International, has since been established to continue to raise funds to prevent malaria and promote better health in Africa. The AFRICA LIVE concert film premiered at the UN and is now available to the public.
Movie Actor of the Year: Sharon Stone
Sharon Stone, recognized for "standing up", "speaking up", and raising $1 million in pledged funds for malaria bednets within five minutes at the World Economic Forum in Davos, Switzerland in January 2005. The funds were pledged for the purchase of insecticide treated bednets by the Global Fund to fight Aids, Tuberculosis and Malaria. "I'd like to offer you $10,000 to buy some bednets today," Stone told Tanzanian President Benjamin Mkapa, who was on the panel. Just stand up. Just stand up. People are dying in his country today, and that is not okay with me," Stone told the delegates. While bednets are not a total solution, they are one tool that can help protect individuals from the bites of infected mosquitoes while they are sleeping.
First Lady Malaria Advocates of the Year: Ana Paula dos Santos (Angola);
Madame Anna Mkapa (Tanzania); Janet Kataha Museveni (Uganda); Laura Bush (USA)
First Lady Laura Bush (USA) provided her support for the President's Malaria Initiative in a speech at the Waldorf Astoria in New York on September 14, 2005, with the presence and backing of the First Ladies from Angola, Tanzania, and Uganda.
Singer of the Year: Yvonne Chaka Chaka
A well known singer from South Africa and also referred to as the "Princess of Africa", Yvonne Chaka Chaka performed at the prestigious Multilateral Initiative on Malaria (MIM) conference in Senegal in March 2005 and other venues for this cause. She was then appointed by UNICEF in April 2005 as the Regional Spokesperson on Malaria for Eastern and Southern Africa.
Advocate of the Year: Amir Attaran
Amir Attaran – for his scholarly advocacy efforts and tenacity to ensure the promotion, availability and use of effective anti-malarial treatments. Dr. Attaran's 2004 publications with political and media follow-up attention throughout 2005 has been instrumental in expediting the world's move away from ineffective anti-malaria drugs to effective ACTs (artemisinin combination therapies). Dr. Attaran continues to stress the urgency for increased production, payment and distribution of the more expensive ACT medicines.
New Malaria Advocate of the Year: Lance Laifer
Lance Laifer joined the malaria advocacy movement in 2005 to help raise global awareness and support from the public (Read Interview). Mr. Laifer launched the "Hedge Funds vs. Malaria" movement in September 2005 and subsequent programs like "Dunk Malaria", Malaria Free Zones (MFZ), and the First International Fast Day Against Malaria (IFAM) with relentless energy and passion to involve millions of people globally in the fight against malaria. He has been joined by an increasing number of partners with the shared vision that the whole world needs to know and act against this preventable and treatable disease, which need not continue to kill 3,000 children each day.
Philanthropist of the Year: Rob Mather
Rob Mather, for starting and successfully running the "World Swim for Malaria", a global grass roots malaria awareness initiative that engaged over 250,000 swimmers and sponsors by December 2005 and raised over $1 million to support the purchase and distribution of bednets in Africa, to protect individuals from bites of infected mosquitoes while sleeping.
Economist Advocate of the Year: George Ayittey
Director of the Free Africa Foundation – for establishing the first "Malaria Free Zone" village-based pilot project in Ghana in December 2005 and demonstrating the eagerness within communities to rise to the challenge of ridding their communities from malaria while also implementing sustainable development projects. Additional MFZ pilot projects have since also been established in multiple villages in Ghana and Nigeria.
Conference of the Year: Multilateral Initiative on Malaria Pan-African Malaria Conference 2005
This MIM conference, held in Yaoundé, Cameroon, November 2005, brought over 1500 malaria research scientists together from 65 countries. The MIM conference series has been heralded as an important networking opportunity for African scientists, and essential for building effective collaborations.
Special Event of the Year: AFRICA LIVE: Roll Back Malaria Concert, Dakar, Senegal, March 2005
This two-day music event featured 20 top African artists led by Youssou N'Dour and including established stars such as Baaba Maal, Salif Keita, Orchestra Baobab, Manu Dibango, Ali Farka Touré and Khaled as well as rising young African talents. The event reached an estimated 40,000 spectators and an additional audience of one billion worldwide via television, DVD, radio and CD, celebrating the continent's creative energy and bringing a message of empowerment and hope for tackling its major scourge: malaria. The concert film has since been shown at the United Nations and by PBS, and is now available in stores.
Scientist of the Year: Dennis E. Kyle
Dennis E. Kyle, with over twenty years of service to the Military Infectious Disease Research Program, at the Walter Reed Army Institute of Research (WRAIR), USA, Dennis E. Kyle has demonstrated a phenomenal record of productivity in malaria chemotherapy research. Active at both the bench and in research management he has made novel observations on mechanisms of recrudescence and resistance to artemisinin drugs and has spearheaded rigorous optimization for malaria chemoprophylaxis. His mentorship of graduate students and junior faculty will continue in his new position as Professor of Global Health at the University of South Florida School of Public Health.
Sporting Event of the Year: World Swim for Malaria
This grass roots effort is to be awarded for its initiative and effectiveness in raising funds (over $1million), creating widespread awareness and the participation of hundreds of thousands of people worldwide. The power of the WSM database for future grass roots efforts is also acknowledged. By way of example, this database was used to launch the first International Fast Day Against Malaria (IFAM) in May 2006.
Short Film Maker of the Year: Marcus Tomlinson
Marcus Tomlinson, for the production of a television ad with the message "The number of children that will die today from malaria would fill 7 jumbo jets". The ad can be viewed at the World Swim for Malaria website.
Athlete of the Year: Steffond Johnson
Retired National Basketball Association (NBA) player, Steffond Johnson, for his commitment against malaria, demonstrated in the creation of a short film and engaging presentation to help gain attention on malaria and engender the increased support of major sports stars.
Adventurer of the Year: David Robertson
David Robertson, who, in his Drive Against Malaria, has traveled in over 57 countries in Europe and Africa raising awareness and political support against malaria, for his continued persistence and efforts in 2005 to bring his uniquely inspiring educational campaign to the United States and expand it worldwide.
Teacher of the Year: Tommie Hamaluba
An outstanding teacher from Botswana, who is educating and inspiring students to eradicate malaria. Through iEARN (International Education and Research Network) Tommie Hamaluba is working to incorporate the topic of malaria into classroom curriculums around the world.
University Student of the Year: Ayodeji Adewunmi
A student of medicine & surgery at the Obafemi Awolowo University in Nigeria, he is a creative force and source of hope and inspiration in the fight against malaria. He is the Chief Architect of the new International Federation of Medical Students' Associations (IFMSA) Campaign on Malaria (ICOM), which has worked to coordinated the efforts of medical students worldwide against malaria. Through the ICOM, medical students have been involved in activities in 2005 ranging from the World Swim on Malaria, Africa Malaria Day celebrations, to community based projects in endemic countries. He was responsible for the design, promotion and coordination of the international series of workshop on malaria that takes place annually as part of the IFMSA General Assemblies. Through the ICOM, Ayodeji is currently establishing partnerships with several student lead projects and international institutions.
Graduate Student of the Year: Krystal Evans
From the Walter and Eliza Hall Institute in Australia, with current research studies aimed at understanding the underlying cause of malaria anemia, awarded as an outstanding up-and-coming scientist and for her potential as an ambassador in the fight against malaria.
Health Minister of the Year: Eyitayo Lambo
Eyitayo Lambo, Nigeria, for his stance against malaria at the Africa Malaria Day 2005 Conference, and beyond, with continued dedication in 2006 to ensure the availability of effective malaria treatments and the broad distribution of knowledge about malaria prevention and treatment in Nigeria.
Politician of the Year: Sam Brownback
United States Senator Brownback, member of the U.S. Senate Appropriations Committee, for his advocacy role supporting policy change to ensure commodities are purchased to prevent and treat malaria. "Malaria is a curable and preventable disease, and our failure to reduce death rates from malaria is inexcusable," said Brownback. "Although malaria kills 1-2 million people a year, and is the leading killer of children in Africa, the tools to fight malaria are readily available today. I congratulate USAID for making these necessary changes to its malaria policy. This issue deeply concerns me, and I have been working for over a year to reform the current system so that it focuses on life-saving commodities. I'm hopeful this change will dramatically reduce mortality rates and ultimately lead to the eradication of malaria."
Educational Document of the Year: KMMN Declaration (Kill Malaria Mosquitoes Now)
KMMN, for its role in educating and engaging global political leaders and agencies in the issues pertaining to the proper use and necessity of DDT for malaria control.
Volunteer of the Year: Stacey Blaschke
Stacey is the director of the "Heart, Hope and Love" project of the California-based volunteer run organization "Be the Cause". Be the Cause brings multiple organizations together to purchase malarial bed nets which helps children and families affected by malaria and AIDS. They purchase malarial bednets from a Kenyan project called Women Equality Empowerment Project (WEEP) that supports women widowed as a result of the AIDS epidemic. Those same nets get shipped to a medical clinic next to Lake Victoria and are distributed for free to children and pregnant mothers at risk of malaria infection. In 2005, the project raised funds to support the distribution of malaria bednets for AIDS orphaned children, under the age of 5 years old and pregnant mothers with children under the age of five years old.
Global Media Reporter of the Year: Reed Kramer
CEO of AllAfrica Global Media operator of AllAfrica.com, for the exceptional reporting on business, development, social and health issues pertinent to Africa, including malaria specific topics in 2005. All Africa Global Media is a multi-media content service provider, systems technology developer and the largest electronic distributor of African news and information worldwide.
Television News Reporter of the Year: Jon Snow
Jon Snow, from Channel 4 News in London, for his special reporting on malaria political, business and social issues based on his 2005 journeys in Africa.
Columnist of the Year: John Stossel
The author of 'Myths, Lies and Downright Stupidity' for his enlightening articles on the benefits of the insecticide DDT for malaria control. As reported, the MYTH: DDT causes all kinds of cancers, and nearly wiped out every bird in the world, and the TRUTH: DDT saves lives.
Animator of the Year: Drew Barry
Emmy Award winning artist from the Walter and Eliza Hall Institute in Australia, awarded for his biomedical animations which include historical educational animated malaria images - which jump-started his career.
Malaria Project Pioneer of the Year: Josh Gottlieb
Josh Gottlieb, for developing a "Malaria Project' to teach and engage students in the fight against malaria as socially minded citizens. This 2005 project inspired the international MFI program called "Student Leaders Against Malaria" (SLAM). An expanding interactive SLAM network has since started to develop in the US and in Africa. See SLAM Webcast Video presentations by Titus Korir and Cindy Korir. His 2005 project inspired the international MFI program called "Student Leaders Against Malaria" (SLAM) and the "Malaria Project Pioneer" concept.
Community Leader of the Year: Gerald Mwangi Walterfang
The CEO of the Kenya NGOs Alliance Against Malaria (KeNAAM), nominated for this dedication, team spirit and productivity as a new leader working to motivate and encourage sustained leadership among young people in the fight against malaria.
Supportive AIDS Activist of the Year: KAWI (Kenyan AIDS Watch Institute)
KAWI, for participating in our MAC nominations. Great show of team spirit in the interest in Global Health!
Laboratory Technician of the Year: Mikhael Ahmad
Mikhael Ahmad, from the Hasan Sadikin Bandung Hospital in West Java, Indonesia, nominated for his special efforts and dedication in correctly diagnosing malaria infections, including multiple species infections, during the January 2005 post-Tsunami period when medical and technical assistance was limited.
Database Manager of the Year: Mrigendra Pal Singh
Mrigendra Pal Singh, from the National Institute of Malaria Research, Field Station (NIMR- FS) Jabalpur, India, nominated for his leadership role in building and maintaining a database management system that supports not only local need but several international projects requiring sophisticated data analysis and management of large databases to support research on malaria vaccine trials and malaria illness, including cerebral malaria cases and disease suffered by pregnant women.
Most Popular Anti-Malaria Product of the Year: Long Lasting Insecticide-Treated Nets
These nets have been promoted for their superiority given the increased life span of the insecticide treatment process, and thus the longer lasting effectiveness of the netting in repelling or killing mosquitoes without further at home treatment required.
Magazine of the Year: Time Magazine
Time Magazine, for its special coverage on Global Health in the context of the Time-Warner Global Health Summit of November, 2005.
Magazine Article of the Year: Scientific American- December 2005, "Tackling Malaria"
This December 2005 article provides a glimpse into the complex malaria issues. Excerpt: "Long ago in the Gambia, West Africa, a two-year-old boy named Ebrahim almost died of malaria. Decades later Dr. Ebrahim Samba is still reminded of the fact …….The boy not only survived but eventually became one of the most well-known leaders in Africa: Regional Director of the World Health Organization."
Book for the Year: Molecular Approaches to Malaria
This book is dedicated to William Trager (1910-2005), who first cultured Plasmodium falciparum in the laboratory, and edited by Irwin Sherman, this book provides current scientific knowledge for unraveling and gaining insights into the molecular and cell biological nature of the malaria parasite and the Anopheline mosquito, which is important for making new drugs and vaccines and controlling malaria.
Scientific Speech of the Year: Bart Knols
This speech, titled "Is the transgenic mosquito as a weapon against malaria ever going to fly?" was delivered at the 2005 Multilateral Initiative on Malaria meeting, in Yaounde, Cameroun.
Scientific Presentation of the Year: Charles A. Gardner
This presentation, titled "Innovation in Developing Countries" was delivered at a Global Forum for Health Research meeting in Mumbai, India.
New Global Program of the Year: Presidents Malaria Initiative
The President's Malaria Initiative (PMI) was launched in the US in June 2005, pledging $1.2 billion to control malaria in at least 15 African countries, beginning with Tanzania, Uganda and Angola.
Control Program of the Year: The MACEPA Partnership
The Government of Zambia, PATH, and local and global partners are working together with initial funding from the Bill and Melinda Gates Foundation to institute the Government's national malaria control plan, with emphasis on local successful malaria control strategies. Malaria Control and Evaluation Partnership in Africa (MACEPA) aims to strengthen the countries health system so that these strategies can be applied across the nation of Zambia.
Marketing Campaign of the Year: Malaria Research & Development Alliance
This campaign effectively reported that Malaria R&D global spending in 2004 was $323 million, while if malaria research were actually funded at the average rate for all medical conditions, it would receive more that $3 billion in annual R&D funding. This marketing campaign research report was developed to highlight the need for increased research support for the development and testing of new malaria drugs, vaccines and control tools.
Company of the Year: Novartis
Novartis, for pioneering the development and distribution of the first Artemisnin Combination Therapies (ACTs) for widespread use and stimulating global interest in the immediate further development, use and evaluation of such effective malaria medicines.
Most Innovative New Project of the Year: Measles and Malaria Campaign
Largest Integrated Health Campaign Ever Saves Children From Africa's Two Leading Killers.
Malaria Advocacy Group of the Year: Africa Fighting Malaria
Africa Fighting Malaria, for its daily up-to-date reporting and analysis of malaria issues to garner increased financial support from government agencies and the appropriate use of funds for the effective control of malaria.
Global Health Advocacy Group of the Year: Global Health Council
The Global Health Council, for its organized engagement and briefing of key players in the global malaria advocacy community.
Global Health Advocate of the Year: Bill and Melinda Gates Foundation
The Bill and Melinda Gates Foundation, for raising awareness through the financial support of projects that advance the development of malaria drugs and vaccines, and investigate comprehensive malaria control strategies.
WEBCAST Video Conference of the Year: Malaria Business Leadership Conference (MLBC)
This first MLBC webcast video aims to raise awareness among business and community leaders and engage new supporters and project leaders.
NGO Leader of the Year: Kevin Starace
From the United Nations Foundation – for his dedication, commitment, persistence, and team support for malaria advocacy efforts globally. His attentiveness played out in the development of the AFRICA LIVE: Roll Back Malaria Concert and in the support of many other new 2005 efforts including Hedge Funds vs. Malaria, Student Leaders Against Malaria (SLAM) and this Malaria Awards Ceremony (MAC) kick-off event.
Faith-Based Leader of the Year: Rick Warren
The author of a "Purpose Driven Life" – for empowering people to join grass roots efforts to fight malaria. Reverend Warren's P.E.A.C.E. plan, which addresses what he calls the five major "Goliaths" of the world – spiritual emptiness, egocentric leadership, poverty, pandemic disease and illiteracy – touches on malaria prevention tactics that begin with mobilizing local churches. It has been shown, he said, that money and medicine are not enough to stop the spread of malaria. "What is lacking is motivation and mobilization. Those are the things keeping people in poverty and ill health."
Influential Global Health Book of the Year: Jeffrey Sachs
Jeffrey Sachs for End of Poverty: Economic Possibilities for Our Time.
University of the Year: Emory University
Emory University, for its university-wide recognition and support for the fight against malaria, as a host of the Malaria Foundation International's First Annual "Hedge Funds vs. Malaria" Business Leadership Conference (MBLC), with faculty, administration and student support across campus.
Research Publication of the Year:
Snow RW, Guerra CA, Noor AM, Myint HY, Hay SI. The global distribution of clinical episodes of Plasmodium falciparum malaria. Nature. 2005 Mar 10;434(7030):214-7.
News Show of the Year: Charlie Rose Show
The Charlie Rose Show, for influencial interviews with leaders in the fight against malaria.
Please direct any specific inquiries with a "Malaria Awards Ceremony" subject heading to:
Dr. Mary R. Galinski, Founder and President, MFI
Head, Malaria Research and Education Programs, Emory University
Email: mary.galinski@emory.edu
Dr. Cindy Korir, Project Coordinator and African Liaison, MFI
Scientist, Malaria Research and Education Programs, Emory University
Email: ckorir@emory.edu
Dr. Kathyn Nason-Burchenal, Vice President, MFI
Email: nason-burchenal@comcast.net
The Malaria Foundation International is a 501(c)(3) non profit organization that has been dedicated to the fight against malaria since 1992. The MFI's goals are to support awareness, education, training, research, and leadership programs for the immediate and long term development and application of tools to combat malaria. The MFI works in partnership with individuals and groups who have joined this cause. Donations to help.
###