Corporate Traffic Promotes Brian Sadler to Safety and Compliance Manager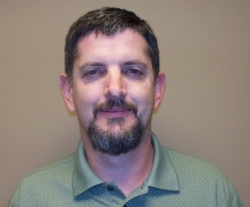 Jacksonville, FL, August 22, 2009 --(
PR.com
)-- Brian Sadler has been promoted to Safety and Compliance Manager for Corporate Traffic and its subsidiary Corporate Transportation. Sadler joined the company in 1994 and has spent the last 15 years of his tenor working in the Operations, Customer Service and Accounting departments.
This new position encompasses both asset and non-asset based operations. Sadler's primary responsibilities include the continued development of the asset based Corporate Safety Program, maintaining conformance with DOT laws and regulations, and the roll out of the non-asset based program, using in part the recommendations of the FMCSA and TIA guidelines. Sadler will report to Chris Cline, President of Corporate Traffic and Corporate Transportation.
"Recognizing the liability being placed on third party logistics providers and the risks associated with not taking the proper safety measures, we felt it imperative to do our part in ensuring the protection of not only our clients' freight, but the protection of the other motorists. It is our opinion that the same due diligence should be placed on our non-asset side as we have historically done for our asset based business. When we asked Brian to initiate our non-asset based safety program, we very quickly realized he had the drive, the industry knowledge and the attention to detail to take our safety efforts to the next level across both companies. Promoting Brian to Safety and Compliance Manager was a natural fit for us." said Chris Cline, President of Corporate Traffic and Corporate Transportation.
Sadler, an Oklahoma native, grew up working on a farm and doing lawn maintenance for a large trucking company. It was there that he found his interest in transportation and later began working at a trucking repair facility while attending Oklahoma State University. He enjoys spending time with his wife and three year old son and is currently training for the MS Cycle to the Shore 172 mile bike ride.
Corporate Traffic Inc, (Jacksonville, FL) founded in 1992 is an industry recognized leader in logistics and transportation services. Corporate Traffic has been listed as one of Inbound Logistics top 100 3PL's since 1999 for offering clients both quality asset and non-asset logistics solutions. At Corporate Traffic, Never Settle is more than a motto. It's a quantifiable mentality that all our employees and partners employ to get our clients the results they need, when they need them.
###
Contact
Corporate Traffic
Sarah Chasteen
904-400-6018
www.corporate-traffic.com

Contact