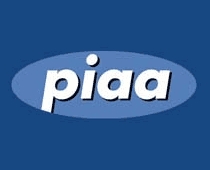 Sydney, Australia, September 12, 2006 --(
PR.com
)-- In a world first, an Australian organization has developed an investment property Rating System that will give investors a head start in assessing and selecting good real estate investments.
The 5 Star Rating System assesses over 200 items that are scored to give a comprehensive evaluation of the project stakeholders and their product.
It provides investors with confidence in their selection of investment property through the assessment of facts – not hype.
Information assessed includes independent valuations and market reports not commonly available to investors. The information in these is provided to investors at no charge.
The Property Investors Association of Australia's (PIAA) first rated project, Quattro on Daydream – a commercial lifestyle campus in Mona Vale, is listed at a 4 star rating. This is the highest rating available at this point. Developers need to submit projects for 5 year to be eligible for a 5 Star Rating.
There are 12 more projects currently undergoing assessment, two of which have also achieved 4 star ratings and a number of industry awards. Interest has also been expressed from Japan and China in rated developments and the rating system.
PIAA is an organization of 600 professional and motivated investors with many visitors to our web site each day. It provides news, information and resources for investors at no charge.
The Ratings System provides developers with an opportunity to establish a reputation for their product with investors, and, learn more about investors' needs and expectations.
"For investors and developers PIAA provides a means of communicating information to improve the product, and, increase the transparency of transactions," says John Moore PIAA President. "This will increase the professionalism of the industry and safe guard many unwary investors."
NB PIAA does not sell or gain any revenue from the sale of investment property.
Contact: Mr John Moore
Mobile: 0416 151 869
Website:
www.piaa.asn.au
###