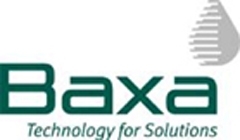 Denver, CO, September 22, 2006 --(
PR.com
)-- Baxa Corporation and Unit Dose Solutions (UDS) have signed an exclusive co-marketing agreement for promotion of UDS' unique services for hospital pharmacy drug repackaging. Under the agreement, Baxa Corporation will market and sell outsourced repackaging services on behalf of UDS, and provide oral and topical dispensers and accessories for its operations. These services fill a critical gap for patient safety by offering customized bar coding on a unit dose medication pack, therefore providing the right dose for the right patient in a format that ensures the right route of administration.
Using current good manufacturing practices, Unit Dose Solutions provides many unique benefits for providers. The most important of these is improved patient safety through reduced medication errors. With UDS' solution, providers can have any drug in their existing formulary repackaged into a unit dose, bar-coded format. UDS offers a customized approach that works with the customer's existing supply chain, using their existing drug formulary, and coordinating with their drug wholesaler and their internal storage and distribution system. Unlike competitive services, UDS provides individual product labeling customized to the provider's needs that work with any bedside verification system and any barcode scanners. That provides a key link for true medication management and ensures the safety of the oral drug delivery process.
"Since its founding, we've seen Unit Dose Solutions as a strong complement to the work we do at Baxa," noted Claude Hooton, Baxa Executive Vice President of Sales and Marketing. "Both companies are focused on patient safety. Together we provide the safest solutions available for medication preparation, labeling and administration."
The two-year agreement gives UDS access to the full national sales team and marketing capability of Baxa Corporation, along with favorable pricing on Baxa devices for unit dose packaging. According to Dennis DiVenuta, Chief Executive Officer, "This partnership will allow us to focus on developing Unit Dose Solutions' capabilities and enhancing our technology to support scaleable, multi-location operations."
Baxa Corporation is a customer-focused medical device company that provides innovative, solution-based technologies for fluid handling and delivery.
About Baxa Corporation
Baxa systems and devices promote the safe and efficient preparation, handling, packaging, and administration of fluid medications. Privately held, Baxa Corporation has subsidiaries and sales offices in Canada and the United Kingdom; sales infrastructure in Austria, Belgium, Denmark, Germany, Luxembourg and The Netherlands; and distribution partners worldwide. Further information is available at http://www.baxa.com
About Unit Dose Solutions
Unit Dose Solutions Inc. (UDS) is a pharmacy services outsourcing company based in Morrisville, NC. Formed in 2005, the Company's mission is to provide outsourced drug repackaging and sterile preparation services in accordance with current good manufacturing practices. UDS customers include acute care hospitals, psychiatric hospitals, long term care hospitals, nursing homes and other long-term care institutions in the U.S. For more information, go to http://www.unitdoseinc.com
###
Contacts:
Marian Robinson, Vice President, Marketing
Baxa Corporation http://www.baxa.com -- 800.567.2292 ext. 2157 or 303.617.2157
Email: marian.robinson@baxa.com
Maggie Chamberlin Holben, APR
Absolutely Public Relations http://www.absolutelypr.com -- 303.984.9801 or 303.669.3558
Email: maggie@absolutelypr.com