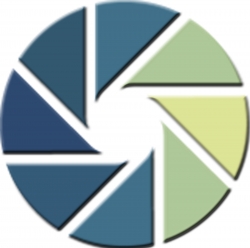 San Mateo, CA, September 22, 2006 --(
PR.com
)-- Concurro, Inc., a company focused on improving the lives of seniors through technology innovation, announced that it has released version 1.5 of its CareConnect Community Management System for assisted living and long term care facilities. The product is the first modular information collection and management system in the industry that is truly web-based and fully integrated. With the new release, modules include property management, marketing, administration, resident care, billing and an innovative family portal. Among a long list of operations and communications functions, CareConnect 1.5:
• Provides Executive Directors with complete operational oversight of their communities --accessible from anyplace with an Internet connection.
• Allows staff to easily enter care plan actions, unplanned care and other daily activities and events and makes the information instantly available to all authorized parties.
• Offers families 24/7 interactive online access to information about their resident's care and activities, facilitating communication and resulting in greater peace of mind.
• Improves care and quality of life for residents through greater efficiency and better communication among all stakeholders in their well-being.
"The Concurro team – which includes top Silicon Valley software developers and veterans of the assisted living industry – is charged with listening to the voice of the customer and thinking outside the box to meet the unique needs of long term care communities," said Concurro co-founder and CEO Howard Lau. "The starting point for all of our thinking is the senior citizen, who is entitled to a rewarding and dignified experience in the long term care environment."
CareConnect replaces piecemeal collections of point software that have been the industry norm until now – particularly for smaller and mid-sized facilities. All information entered by management and staff becomes part of a central database that can be immediately accessed for a wide variety of purposes. CareConnect is fully customizable for each customer site. It is easy to use with minimal training, encouraging staff buy-in and compliant usage.
CareConnect 1.5 adds a number of features to the original release, largely in response to feedback from executive directors and other users. The new version offers dashboard views for executive directors and supervisors that allow them to see the entire operation at a glance, including census data, care activities, incidents – even resident birthdays. It includes a full reporting capability, affording access to information from the database for analysis and dissemination to the community. The system facilitates billing by collecting and aggregating all monthly charges by resident and sending it to QuickBooks or other bookkeeping software.
Because it is web-based, CareConnect is affordable to implement and provides efficiencies that reduce operating costs, including eliminating or reducing the need for in-house IT staff. At the same time, the new version further adds to the bottom line by capturing billable activities, such as unplanned care, that can often fall through the cracks. It also allows for easy and accurate time-keeping, contributing to increased staff productivity.
Concurro is planning launches of additional modules during 2006 that integrate seamlessly with the new CareConnect version, including a CRM module and its CareConnect Portal, which will provide a boon to communications and information sharing, both internal and external.
About Concurro™, Inc.
Concurro™, Inc. was founded in 2001 by Daryoush Paknad (a member of the original Adobe Acrobat development team), Dr. Robert Stebbins, and current CEO Howard Lau.
Concurro brings to assisted living, skilled nursing and home care companies innovative technology for more efficient operations management and marketing, while improving resident/client care and family communications. Management believes that technology can and should help long term care organizations go beyond basic care and significantly improve the quality of life for residents. Concurro's flagship product CareConnect is the first and only fully integrated and web-based application currently on the market for managing the unique demands of long term care communities. CareConnect's modular approach offers a cohesive management process, heretofore missing in the industry.
Concurro has its corporate headquarters at 1650 Amphlett Blvd., Suite 310, San Mateo, Calif. 94402. For further information or to arrange for a demonstration of CareConnect 1.5 call 650-969-2015, email info@concurro.com or visit www.concurro.com.
###