Hardwood and Laminate Flooring Boost Home Sales
Putting in that new hardwood floor just might help you sell your home faster.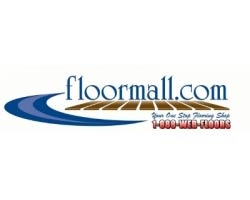 Virginia Beach, VA, October 08, 2006 --(
PR.com
)-- Want to significantly increase your home's asking price? Invest in new flooring!
Investing $4000 - $5000 in new flooring can increase the value of your home by an average of $10,000, doubling the home owner's return on investment, reports John Shipman in his Time Magazine article "10 Ways to Raise the Value of your Home." This is a good tip for those planning to put their homes on the market.
According to experts, the key to attracting buyers and getting the most value from your home sale is to follow the theory of "What buyers can see vs. what they can't see." In other words, home sellers should make improvements starting from what buyers can see right away (such as flooring, landscaping, new paint) to what buyers can't see (plumbing, electrical upgrades). That is, before investing in a new plumbing system for the house, change the floors. Most buyers won't even ask how good the plumbing is if they notice a huge stain on the carpeting first. That first impression, the exterior, is what gets buyers into the door and interested.
FloorMall.com, your one stop flooring shop company knows the difference a strong attractive floor can make to a resale value. With multiple flooring centers throughout America, the company employees top flooring consultants to help home owners choose the best flooring option for their lifestyle and investment goals.
The most popular flooring people use to create an air of elegance is hardwood flooring. Installed and treated properly,
hardwood floors
give the home an image of refined age and history. Laminate flooring, area rugs, tile and bamboo floors are also in demand because it gives the home a crisp, clean, and modern look.
Over the past three years, the real estate market has experienced tremendous growth giving buyers many options to choose from. It is therefore necessary for sellers who want to attract potential buyers and make a profitable sale, to improve the homes they are selling. Updating the flooring in your home is a simple and effective way of accomplishing that big sale.
About FloorMall.com
FloorMall.com is a quality flooring and home improvement company serving all United States Of America. They offer a variety of services in home flooring with a wide selection and whole sale prices.
###
Contact
FloorMall.com
Joe Maggio
888-WEB-FLOORS
www.floormall.com
fax: 757-233-2958

Contact