Hawaiian Style Magazine Offers Exclusive Coverage of the Four Seasons Resort Maui Remodel
Follow the architecture, construction, and interior decor redesign progress via exclusive online magazine edition "webisodes."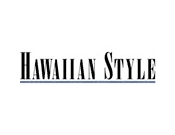 Wailea, Maui, HI, October 12, 2006 --(
PR.com
)-- Four Seasons Resort Maui at Wailea is completing a dramatic, top-to-bottom remodel of its suites and guest rooms this winter…and, lovers of Hawaii, its art and architecture can enjoy an exclusive online series of "sneak peeks" at this spectacular "Aloha Makeover," courtesy of Hawaiian Style magazine.
Beginning in October of 2006, Four Seasons Resort and Hawaiian Style will present a series of seven online reports, or "webisodes," available for free streaming exclusively at www.HawaiianStyleMagazine.com.
Infoswell Media, (developer of the magazine's website and digital edition) has created RSS feeds to allow readers to get instant updates about construction progress, images, and notifications of new rich media content on the website.
Each month through April of 2007, visitors to the publication's website will be treated to a fascinating behind-the-scenes glimpse into the redesign and reconstruction processes of a world-class resort property.
Four Seasons' remodel is being conducted in ingenious vertical-stage process to avoid inconveniencing a single guest of the only AAA Five Diamond and Mobil Five Star resort in the Aloha State. Mark Simon, director of marketing for Four Seasons Resort Maui at Wailea says, "We are very happy to partner with Hawaiian Style in telling the fascinating story of this project, especially while it is underway. We are so confident of the plan and the process we'd like to share that with people who appreciate the challenges and rewards of such complicated and refined design work."
"Hawaiian Style is delighted to offer Web visitors this exclusive opportunity to see a great resort upgraded to become an even more magnificent icon of the Aloha State," said Hawaiian Style publisher Douglas King. "The alliance between The Four Seasons and Hawaiian Style is a natural. Both are committed to bringing our readers and guests a five-star experience of beauty, luxury, and service."
The seven "webisodes" will showcase either a video interview, a photo slide show, an audio clip, or a combination of multiple elements. Featured personalities will include top executives from Four Seasons Resort Maui, as well as the acclaimed interior designers and fine art experts who are working with the Resort's leadership to ensure the success of this Ultimate Aloha Makeover. (A tentative schedule of the webisodes is attached.)
In connection with the Ultimate Aloha Makeover, Hawaiian Style and Four Seasons Resort Maui at Wailea are sponsoring an exciting subscription sweepstakes. The winner will receive a five-night/six-day stay at Four Seasons Resort, including airfare, dinner and more. To enter, subscribe to Hawaiian Style Magazine or register for the sweepstakes online at http://www.hawaiianstylemagazine.com/.
About Four Seasons Resort Maui at Wailea
Founded in 1960, Four Seasons has followed a targeted course of expansion, opening hotels in major city centres and desirable resort destinations around the world. Currently operating 70 hotels in 31 countries, and with more than 25 properties under development, Four Seasons is committed to continue its leadership of the hospitality industry with innovative enhancements, making business travel easier and leisure travel more rewarding.
About Hawaiian Style Magazine
Launched in the fall of 2004, Hawaiian Style magazine is a glossy, upscale quarterly publication that is sold on newsstands and in Borders and Barnes & Nobel bookstores from coast to coast. Now entering its third successful year, the publication captures the serene and spectacular beauty of Hawaii with gorgeous full-color photography and intimate interviews with the Islands' leading artists, architects, and designers. Reviews of Hawaiian music, art, food and fashion bring the full Hawaiian experience to readers.
About Infoswell Media
Infoswell Media (http://www.Infoswell.com) provides web and digital publishing solutions to the publishing industry. Infoswell's digital edition division, iDigitalEdition (http://www.idigitaledition.com), provides full service digital production from print-ready design files. Online magazine digital editions created by iDigital Edition are rated highest by general readership audiences for presentation design, ease of use, and readability.
Media Contact:
Publisher Douglas King
Phone (972) 527-1919
Email at doug@hawaiianstylemagazine.com.
###
Contact
Infoswell Media
D Blankenship
951 256 4350
http://www.Infoswell.com
Media Contact:
Publisher Douglas King
Phone (972) 527-1919
Email at doug@hawaiianstylemagazine.com

Contact