topseos.com Presents the October 2006 List of the Leading Link Popularity Services Firms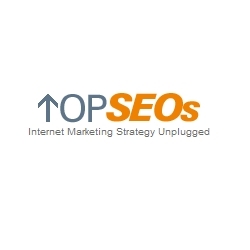 Plymouth, IN, October 11, 2006 --(
PR.com
)-- It is all about popularity these days. One does not need to be too proficient with marketing concepts to know that being in demand is the best way to be. That is exactly how Link Popularity Services became such an effective way of marketing on the Internet.
Link Popularity Services, as the name suggests, has to do with the concept of popularity. That is to say, Link Popularity Services work on the basis of how popular a link is on other sites. One of the most important aspects of Link Popularity Services is Page Rank. The quality of a website can be gauged by the Page Rank that a search engine gives to any given site.
Ranks are allocated to sites depending on how many times they appear as links on other sites. However, it is just as important to be a link that is of good quality in order to be considered for ranking. The key to maintaining the popularity of a site is to ensure that both the quantity and quality of the links on a site are excellent.
This October topseos.com has come up with a handy list of the leading Link Popularity Services firms, consultants and services. This list is a sure-fire way to the best and most up-to-date information that is available about the search engine marketing industry.
Keeping in check with tradition, topseos.com continues to be the leading source of information for researching Internet marketing vendors. The site continues to maintain its position as the leading platform where superior Internet marketing and service providers can display their products and services.
Here's a list of the top 5 Link Popularity Services firms that have been selected for October 2006:
1. Intrapromote LLC – Ohio
2. Patrick Gavin Inc. – USA
3. Apokrisis – Alaska
4. TextLinkBrokers.com – Arizona
5. Ad Maiora – Italy
A rigorous evaluation process precedes the selection of the top 5 candidates, which ensures that those on the final list are of top quality. The selection of the candidates is based on the following criterions:
• Competitive advantage
• Superior services and pricing
• Customer and technical support
• Response to client problems
• Innovations that set it apart from the competition
• Overall efficiency
• Overall performance
Firms that specialize in Link Popularity Services and wish to be considered for the topseos.com rankings can complete an application by registering as a service vendor and applying for rankings at:
http://www.topseos.com/option,com_register/task,providerRegister/
Want to research and evaluate Internet marketing firms?
Visit them at
www.topseos.com
###
Contact
topseos.com
Bill Peden
866-237-8704
www.topseos.com

Contact