The October 2006 List of the Leading Pay Per Click Management Firms Compiled by topseos.com is Here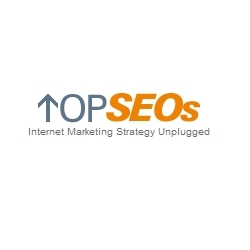 Plymouth, IN, October 11, 2006 --(
PR.com
)-- It is October 2006 and topseos.com is ready with its latest list of the top ranking Pay Per Click Management firms, consultants and services. The list, put together by topseos.com each month, is the most reliable and accurate source of information when researching and selecting Internet marketing vendors.
Pay Per Click Management goes by many names, such as 'pay for placement', 'pay for ranking', 'sponsored links', 'paid search', and 'PPC'. No matter what it might be called, the fact remains that this form of advertising is the fastest growing segment of online advertising. Pay Per Click Management is a process by which firms can select their own search engine ranking by paying for each click.
It is common knowledge that paying for something brings along better results than when not paying for it. Working on this principle, Pay Per Click Management is a way of promoting oneself on popular search engines to clients who are looking for information related to certain products and services. Various strategic processes such as management of keyword, title and description of pages, proper implementation of pay per click strategy and managing bids are all components of Pay Per Click Management. An added advantage of Pay Per Click Management is that when done properly it will not only improve your Return of Investments (RoI), but also save the time that would be required to do the same by yourself.
The need for a comprehensive source of information such as topseos.com is growing. Ever since it was established in 2002, the website's objective has been to provide the search engine marketing industry and companies with precisely this kind of a useful source. Over the years topseos.com has become a reputed platform where the top Internet marketing and service providers can showcase their services. Be it Pay Per Click Management or any other form of Internet marketing, the list complied by topseos.com each month is the guide to the best contenders on the Net.
Here's a list of the top 5 Pay Per Click Management firms that have been selected for October 2006:
1. Telic Media – California
2. Intrapromote LLC – Ohio
3. WSI We Simplify the Internet - Philadelphia
4. Inceptor, Inc – Massachusetts
5. Acronym Media – New York
The reputation of the list compiled by topseos.com speaks for its reliability. The top 5 candidates are chosen on the basis of a rigorous selection process. The selection of the candidates is based on the following criterions:
• Competitive advantage
• Superior services and pricing
• Customer and technical support
• Knowledge of business
• Sound professional analysis of requirements, and competitors
• Response to client problems
• Innovations that set it apart from the competition
• Overall usability, efficiency, and performance
Firms that specialize in Per Per Click Management and wish to be considered for the topseos.com rankings can complete an application by registering as a service vendor and applying for rankings at:
http://www.topseos.com/option,com_register/task,providerRegister/
Want to research and evaluate internet marketing firms?
Visit them at
www.topseos.com
###
Contact
topseos.com
Bill Peden
866-237-8704
www.topseos.com

Contact