topseos.com Presents the October 2006 List of the Leading Press Release Distribution Firms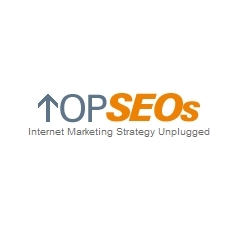 Plymouth, IN, October 11, 2006 --(
PR.com
)-- The name topseos.com is synonymous with accurate and reliable information. And it has been this way ever since a few creative minds decided to put together a site to which Internet users can refer to when selecting Internet marketing vendors. The list below is the key to any questions one might have about Press Release Distribution firms and their usefulness.
The objective behind such a website is to provide the Internet marketing industry with an exceptional portal of information. In addition to that, topseos.com is also a platform where the finest Internet marketing vendors can showcase their services. The experts at topseos.com begin with understanding the nuances of Internet marketing methods like Press Release Distribution and then discovering and evaluating the best firms in the industry.
The pen is mightier than the sword, they say. These words need to be given much credit when one speaks of the press in today's world. The process of press release distribution takes advantage of the power that the press has so that companies can remain in the spotlight. Press release distribution becomes a system for professionals in different industries to enhance their media exposure. It is true that every business has newsworthy elements; the trick is to seek out and publicize that element. It is important for businesses to develop a press release strategy that is in coordination with their marketing communications.
Press release distribution can be either free or paid services, as both can be employed to enhance customer contact. The press releases reach a number of journalists, websites and trade publications with the help of workings such as RSS feeds, News Syndication and the website of the company. Another important tactic of press release distribution is to contact interested individuals who might have stakes in the business.
Here's a list of the top 5 Press Release Distribution firms that have been selected for October 2006:
1. PR.com – New York
2. 24-7pressrelease.com - Canada
3. PR Newswire Association LLC - New York
4. Business Wire - California
5. PR Web International, Inc. – Washington
The finalists on this list put together by topseos.com are selected after a meticulous evaluation process. It is through this careful assessment that the list maintains its integrity. The selection of the candidates is based on the following criterions:
• Distribution of content
• Customized edit options
• A sound database
• Feedback mechanism after edits
• Range of pricing options
• Components of the press release
• Overall efficiency
• Overall performance
Firms that specialize in Press Release Distribution and wish to be considered for the topseos.com rankings can complete an application by registering as a service vendor and applying for rankings at:
http://www.topseos.com/option,com_register/task,providerRegister/
Want to research and evaluate internet marketing firms?
Visit them at
www.topseos.com
###
Contact
topseos.com
Bill Peden
866-237-8704
www.topseos.com

Contact