topseos.com is Ready With the October 2006 List of the Leading Search Engine Friendly Web Development Firms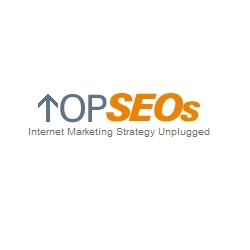 Plymouth, IN, October 11, 2006 --(
PR.com
)-- Being a portal that is one of a kind, the search engine marketing industry chooses to refer to topseos.com when researching Internet marketing vendor. Over the years, topseos.com has matured into a dependable and efficient resource for assessing Internet marketing vendors. However, topseos.com is most proud of the fact that it is a platform where the leading Internet marketing and service providers can showcase their services.
As always topseos.com has completed putting together the October 2006 list of the best Search Engine Friendly Web Development firms, consultants and services. Keeping consistent with the past, the main aim of the list is to take the work out of researching and selecting Search Engine Friendly Web Development firms.
There is no stopping the amount of information that finds its way on the Internet. Because of this information overload, websites have to constantly work at differentiating themselves from others in order to grab the attention of potential clients. That is where Search Engine Friendly Web Development comes in. The purpose of Search Engine Friendly Web Development is to allow search engines to locate any website easily. The keywords to keep in mind when it comes to Search Engine Friendly Web Development are: SEO codes.
There are many different elements that have to be coordinated to develop a website well. Even seemingly insignificant aspects such as the Internet connection of the site visitor, the colour coding and other such factors play a vital role in how a website is used. Suffice to say that the development stage when creating a website is an extremely important stage. User friendliness is also a significant consideration.
Keeping these considerations in mind topseos.com has sieved out the top 5 Search Engine Friendly Web Development firms for October 2006:
1. delphicsage.com – Philadelphia
2. 2advanced.com – California
3. Deepblue.com – Georgia
4. Red Clay Interactive – Georgia
5. avenuea-razorfish.com - Washington
To know how accurate this ranking is, one just needs to take a look at its popularity amongst Internet users. What is more, the top 5 candidates are selected after an in-depth evaluation process. The selection of the candidates is based on the following criterions:
• Competitive advantage
• Superior services and pricing
• Functional design
• Customer and technical support
• Response to client problems
• Information architecture
• Innovations that set it apart from the competition
• Usability
• Reliability
Firms that specialize in Search Engine Friendly Web Development and wish to be considered for the topseos.com rankings can complete an application by registering as a service vendor and applying for rankings at:
http://www.topseos.com/option,com_register/task,providerRegister/
Want to research and evaluate Internet marketing firms?
Visit them at
www.topseos.com
###
Contact
topseos.com
Bill Peden
866-237-8704
www.topseos.com

Contact