Aaron Garrity Named President & CEO at XanGo - Gary Hollister to Remain Chairman of the Board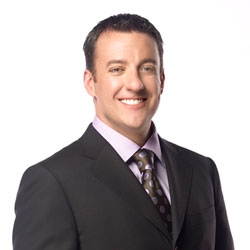 Lehi, UT, October 17, 2006 --(
PR.com
)-- XanGo, LLC, recognized creator and market leader of the mangosteen supplement category, today announced that XanGo President Aaron Garrity's duties will expand to include the role of Chief Executive Officer. This announcement is part of the company's strategy to move its founding partners into a role of strategic oversight while empowering its senior management team to carry out day-to-day responsibilities. The Utah-based company currently distributes its market-leading product XanGo® Juice in the U.S. and 14 international markets.
Former CEO Gary Hollister will retain his role as Chairman of the Board, taking on an even larger responsibility in overseeing the four-year-old company's global growth strategy. Hollister said, "This move will enable me to increase my work with the Board—comprised of XanGo's founders— to redefine our role in providing the kind of oversight that our collective experience offers."
Of Garrity's expanded role, Hollister said, "Aaron is an incredibly talented strategist who has provided leadership and direction to every aspect of our business. His unrelenting drive and ingenuity will continue to drive XanGo to never-before-seen heights."
Garrity earned a dual-degree, an MBA and juris doctorate while simultaneously serving as marketing director for a global health and wellness firm. He was responsible for marketing plans that implemented hundreds of product launches, overseeing seven worldwide divisions.
Garrity has contributed influential strategic initiatives for XanGo since he helped co-found the company. His determination and singular focus to become a "brand" company has allowed XanGo® Juice to dominate the mangosteen supplement category through credible science and pursuing research.
Garrity's appointment comes during another year of record growth for XanGo. The company recently opened new markets in Germany and Sweden, and will open the Singapore market later this month. Several other European and Asian international market openings are planned and two additional buildings have been constructed to accommodate the increase of corporate employees at XanGo's headquarters in Lehi.
About XanGo, LLC
XanGo
, LLC is a recognized category creator as the first company to market a premium
mangosteen
beverage,
XanGo® Juice
, to consumers worldwide. A delicious daily dietary supplement, XanGo® Juice harnesses the nutritional attributes of the whole
mangosteen fruit
through a proprietary formula. Based in Utah, XanGo is privately owned and powered by a global network of independent distributors. XanGo's expansive operations include the U.S. and numerous international markets such as Japan, Australia, New Zealand, Mexico and Canada. To learn more about
xanthones
and becoming a
XanGo Distributor
, visit
www.xango.com
.
###
Contact
XanGo, LLC
Alexandra Bowman
(801) 766-2820
http://www.xango.com

Contact