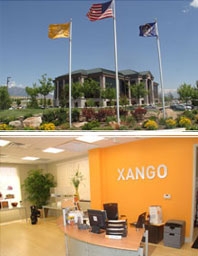 XanGo, LLC is a recognized category creator as the first company to market a premium mangosteen beverage, XanGo® Juice, to consumers worldwide. A delicious daily dietary supplement, XanGo® Juice harnesses the nutritional attributes of the whole mangosteen fruit through a proprietary formula. Based in Utah, XanGo is privately owned and powered by a global network of independent distributors. XanGo's expansive operations include the U.S. and numerous international markets such as Japan, Australia, New Zealand, Mexico and Canada.

XanGo® Juice

A delicious dietary supplement, XanGo® Juice harnesses the nutritional power of the whole mangosteen fruit through a potent proprietary formula. Just one to three ounces each day unleashes a concentrated rush of xanthones—a vigorous family of phytonutrients. The best part: sensational flavor that'll keep you coming back for more and more.

XanGo ensures exceptional product quality standards from the mangosteen tree to the bottle of XanGo® Juice. Each bottle meets strict ISO standards and passes hundreds of quality tests before the premium dietary supplement is served to consumers worldwide.

Creating a Category

Who finished third in the 1980 Olympic hockey championship? Who was the second man on the moon? Who followed Sir Edmund Hillary to the top of Mt. Everest? You might be able to name a few runners–up, but most of them are sadly forgotten. It's a fact: being number one rules.

A true category creator and worldwide market leader, XanGo knows what it means to stand at the top. XanGo breathes innovation into every movement and fosters culture that thrives on progress. "Shake it Up!" is more than a pre–drink recommendation—it's a way of life.

To learn more about XanGo, please visit www.xango.com
Status

Private Company

Founded

2002

# Employees

600
Company History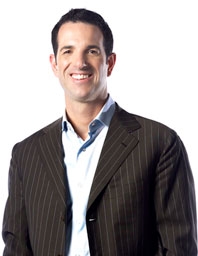 Meet Joe

Joe Morton is an explorer. He travels the world, immerses in culture and revels in people, places and cuisine. Joe's no ordinary traveler. He digs in and absorbs the experience. He sees what other people might overlook. Call it focus, call it vision—it triggered a discovery that would forever change the nutritional supplement landscape.

As he sat in an open–air café in Southeast Asia, he simply couldn't avoid it: the Queen of Fruits, the mangosteen, the fruit with the sensational pulp and traditional healing properties. It was unique, yet time–tested. Fresh, yet ancient. It was the perfect fusion of flavor and science. Joe Morton embraced the fruit, saw the potential, and knew that XanGo would rise.

XanGo Origins

Fall 2002: A handful of employees pack a small office. Fax machines spit sheets of paper. Trays can't contain the stream. Six founders head to the "conference room"—it's little more than a storage closet with a fold–up table and too few chairs. This is how it starts. This is XanGo in infancy. This is the beginning.

Fast-forward: 60,000 sq.-ft. office building—and two more 100,000 sq.-ft. super–facilities on the way. Hundreds of corporate employees. A legit conference room with a projector and all. This is how it continues. This is how it grows.

And somehow, this is still just the beginning.