Amber Alert Issued for Two Columbia Children (Raekwon & Myesha Ramey)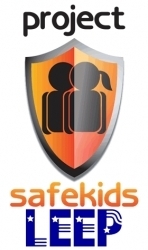 Springfield, IL, October 22, 2006 --(
PR.com
)-- The Columbia Police Department and The South Carolina State Police have issued and Amber Alert for Raekwon & Myesha Ramey.
Raekwon Ramey, 8, and and his sister Myesha Mae Ramey, 7, were last seen when they settled in for naps at about 7:00 p.m. Saturday.
Raekwon is a black male about 4-foot-3 and 55 pounds, with black hair and brown eyes and a scar under his right eye. He was last seen wearing a blue shirt, blue South Pole jeans and Jordan tennis shoes.
Myesha Mae is a black female about 4-foot and 50 pounds with black hair and brown eyes, with braids in her hair. She last was seen wearing a light blue or white shirt, blue jeans and white Reebox shoes.
Anyone with information on Raekwon or Myesha should call the Columbia Police Department at (803) 545-3500 or Crime Stoppers at (888) 559-8477.
Please visit http://www.projectsafekids.org for more details.
###
Contact
Project Safekids
Scott Woods
217-391-4742
http://www.projectsafekids.org

Contact