Amber Alert Issued for Mississippi Toddler (Escyionne Qua've'aie Blakney - 2)
Foul Play is Suspected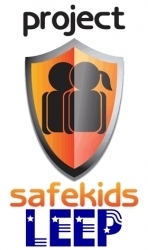 Springfield, IL, October 25, 2006 --(
PR.com
)-- The Wayne County Sheriff's Department is investigating the case of a missing two year old child and asks for the help of the community and the surrounding area in locating him.
Two year old Escyionne Qua've'aie Blakney was reported missing on October 24th 2006 at approximately 1744 hours. Escyionne Qua've'aie Blakney was last seen by family members at approximately 1630 hours. He has a nickname of Pizza Man and was last seen wearing a blue jogging suit with T-Rex on the shirt.
Sheriff's Department personnel, Volunteer Firefighters, and other volunteers have not been successful in locating Escyionne Qua've'aie Blakney as of this press release. An extensive search of the residence and wooded area has turned up no leads.
The Wayne County Sheriff's are looking for a heavy-set white female and a slender white male who are driving a gray Jeep Cherokee with a tag that includes the number 205. And the Jeep also had a bumper sticker on it with something about helping school.
Please visit http://www.projectsafekids.org for more details.
###
Contact
Project Safekids
Scott Woods
217-391-4742
http://www.projectsafekids.org

Contact