Ex-Zunch Communication's Top SEO Consultant Buys Controlling Stake in Leading Indian SEO Company
In a recent friendly takeover bid, Mr. M. Shabir, who working as a consultant for many leading Interactive Marketing companies including Zunch Communications Inc., Dallas, USA, has bought controlling stake in SEOValley Solutions Pvt. Ltd.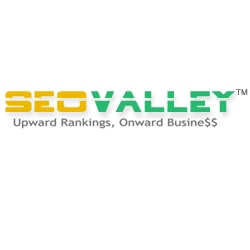 Bhopal, India, October 29, 2006 --(
PR.com
)-- SEOValley is a professional Interactive Marketing Company with development centre located in India offering SEO, SEM, PPC, Link Building, Web Designing, Web Development, SEO Product Development and range of other Interactive Marketing services and solutions to clients across the globe.
Shabir has vast experience managing Interactive Marketing campaigns for leading Indian and overseas clients such as Infosys Ltd, Wipro Ltd, HDFC Bank in India. He was also one of the top SEO consultants for Zunch Communications Inc. Since then he has worked closely with the top management of Zunch in all their major projects and expansion programs. Today Zunch is one of the topmost SEO companies with operations in US, Europe and China.
Shabir, now CEO of SEOValley says, "Zunch gave me the opportunity to take complete responsibility for large SEO campaigns and to interact with important clients. The exposure that I got on working with Zunch has helped me tremendously in improving my work and growing in my profession."
The team at SEOValley is more than happy to get such an experienced and professional expert like Shabir to head their team. He had helped Zunch build it's operations into a strong team comprising of SEO Experts, SEO Developers, SEO Copywriters and Linking Experts. Under the guidance of Shabir, the Zunch India team had handled SEO campaigns for more than 120 enterprise level clients, including some of the Fortune 500 listed companies.
Shabir admits that although he had been looking at other SEO companies too for possible buyouts, SEOValley was his first choice for two clinching reasons. Firstly, the financial growth curve of SEOValley for the past 3 years has been extremely commendable. And Secondly, the company has a strong and dedicated team of experts whose motto is to never give up. Also, SEOValley already has an admirable list of SEO clients and is looking forward to major expansions with the help of Mr. Shabir, which means there is a lot more to look forward to now.
###
Contact
SEOValley Solutions Private Limited
Sarvar Khan
+91 755 4203649
http://www.seovalley.com/
MIG - 18/ 3C Sector, Saket Nagar, Bhopal - 462024 INDIA

Contact