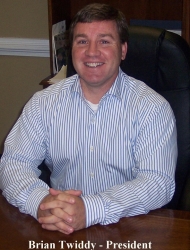 Virginia Beach, VA, October 31, 2006 --(
PR.com
)-- Cavalier Builders, Inc., a locally owned and operated full service contractor in Hampton Roads, is pleased to announce that Brian Twiddy has been elected to the board of Tidewater Builders Association Remodeling Council. As a Board member, Mr. Twiddy will facilitate and assist in meeting the professional needs of members, who are in involved in remodeling, one of the fastest growing areas of the building industry. Mr. Twiddy will oversee and direct meetings where the remodelers discuss issues they are facing and share helpful information.
Prior to being elected as a board member, Mr. Twiddy was a member of the remodeling council for three years.
For additional information, please contact Cavalier Builders public relations department by phone at 757-499-9040 or by email at holly@cavalierbuilder.com.
# # #
About Cavalier Builders:
Founded in 1991 by Brian Twiddy, Cavalier Builders, formally Upper Deck, Inc. is a Class "A" Contractor recognized for the highest customer satisfaction in South Hampton Road's. Cavalier Builders specializes in Code PLUS construction of room additions, major home improvement, remodeling, kitchens, bathrooms, sunrooms, roofs, patios, porch enclosures, decks and custom home design. The company primarily services Virginia Beach, Chesapeake, Norfolk, Portsmouth and areas of Suffolk.
Visit www.Cavalierbuilder.com for additional information.
Cavalier Builders, Inc.
4966 Euclid Road, Suite 109 Virginia Beach, Virgina 23462
phone • 757-499-9040 • fax 757-499-8580
Contact: Holly Bussey
Public Relations Director
Phone: (757)499-4090
Email: Holly@cavalierbuilder.com