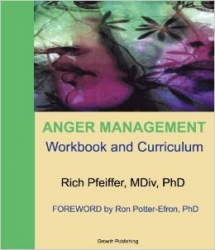 Ann Arbor, MI, March 16, 2010 --(
PR.com
)-- Growth Central, the mental health information and services provider, announces the Anger Management Specialist-I Certification 2-Day Seminar in Newark, NJ.
Two Days – Thursday & Friday, May 7 & 8, 2015
9:00 am to 4:00 pm each day
Newark Liberty International Airport Marriott
*This Seminar is approved by the National Anger Management Association (NAMA) and fulfills the basic content and supervision requirements for (NAMA) Anger Management Specialist-I or II Certification (www.namass.org)
· Latest clinical research and treatments of anger problems
· Advances in classical anger management Skills, Concepts, and Techniques
· Brain research and anger management
· Integral approach to anger management
· Cognitive Behavioral approach and Distorted Thinking
· Mindfulness and anger management
· Learn secrets of effective outcomes
· For adults, adolescents, children, and relationships
· For Group, Class, or Individual modalities
Tuition $599.00 (seating is very limited)
The seminar is an approved Anger Management Specialist-I or II certification training by the National Anger Management Association (NAMA). The seminar is open to those with a background in mental health, substance abuse, domestic violence, education, corrections, law enforcement, pastoral counseling, human resources, and those who need or desire to work with angry and hostile clients. Students in these fields may also be accepted. The seminar fulfills All the NAMA requirements including (1) basic content and (2) supervision for the Specialist-I certification. Once you have completed this seminar you may apply directly for NAMA certification ($100 application fee) Certification.
Instructors:
Rich Pfeiffer, M.Div., Ph.D. – Co-Director/Founder Growth Central, author of the Anger Management Workbook and Curriculum, the Real Solution Anger Management Workbook and a Distinguished Diplomate of NAMA. He is a Licensed Marriage and Family Therapist and a Certified Anger Management Specialist-V. He is the author of 12 other books and an internationally recognized expert in the field of anger management.
Laura Moss, CAMS-IV – Co-Director Growth Central, Certified Life Coach, National Anger Management Association Authorized Supervisor.
Register Online at http://www.growthcentral.com/portfolio/anger-management-specialist-i-certification-newark-nj/