FreeLoanFlyers.com Website Launched
Dynamic Marketing Partners, a mortgage oriented consulting firm, has just released their newest website, FreeLoanFlyers.com. This site provides the mortgage industry with a valuable marketing tool -- professional and customizable flyers at no charge.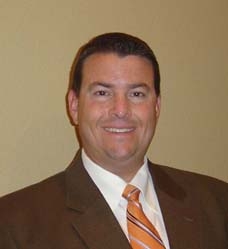 Las Vegas, NV, November 08, 2006 --(
PR.com
)-- Dynamic Marketing Partners today announced the launch of their newest mortgage marketing website, which makes professionally crafted mortgage flyers available at no cost to industry professionals. The site currently offers retail oriented flyers (with wholesale flyers slated for release in late November) and can be accessed at
http://www.FreeLoanFlyers.com
.
"Most Loan Officers are so busy working on completing their current customers' transactions, or networking to prospect for new clients, that they don't have the time to create professional marketing materials for themselves," says Jeffrey Arnold, President of Dynamic Marketing Partners. "Our website is designed to give them simple, professional, and customizable templates that they can create and print in minutes."
The FreeLoanFlyers.com website simplifies the flyer creation process by providing a constantly expanding collection of templates from which a Loan Officer can choose. Once a template is chosen, the Loan Officer has five bullet-point drop down lists from which they can choose from a variety of items, helping them focus their flyer on their target market.
"Essentially, we are working toward building a one-stop site for mortgage professionals to handle all of their marketing efforts," says Arnold. "It is especially important in today's ever-changing mortgage and real estate marketplace. Everyone is looking to pare back costs and increase efficiency, and this site enables both to be accomplished."
Dynamic Marketing Partners provides training and business development consultation to the mortgage industry nationwide, as well as providing web-based initiatives to assist mortgage specialists with their advertising efforts. "By doing the essential 'prep work' for the Loan Officers, and by providing strategic tools to assist them with their promotional campaigns, Dynamic Marketing Partners is already a valuable service provider in the mortgage industry," says Arnold. "This website, along with our pending release of professional printing and postcard mailing services, will help Loan Officers simplify and improve their marketing practices."
About Dynamic Marketing Partners
Dynamic Marketing Partners provides mortgage consulting services that include in-person and online training, recruitment assistance, technology implementation, and business development. Dynamic Marketing Partners combines a personal approach, extensive industry experience, and solid technical foundation, to ensure a consistently high level of service, which is helping it emerge as one of the leading mortgage consulting firms in the country.
###
Contact
Dynamic Marketing Partners
Jeffrey W Arnold
702-367-9763
www.DynamicMarketingPartners.com

Contact