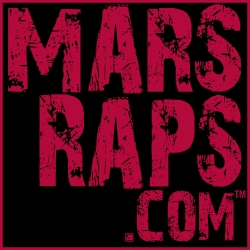 Atlanta, GA, April 08, 2010 --(
PR.com
)-- Message artist Mars is racking up honors on YouTube, including being listed among the Top 40 most talked about videos this week.
One of this season's American Idol Hollywood contestants, Mars is on a mission to bring a positive influence to the music art form he loves. Saying that "hip hop today is being polluted by sex, drugs and violence," Mars is fighting back with clean and responsible rap music and lyrics aimed at the heart of the younger generation to shape and have a positive influence on their lives.
Mars is making noise in social media with a series of parodies that challenges today's mainstream hip hop in a way that transcends music styles, race and culture. Viewers can link to his original parodies on his YouTube channel at www.marsraps.com.
His latest parody is a critical commentary of Ke$ha's recent singles, "Blah, Blah, Blah" and "Tik Tok," which promote explicit sex and alcohol/drug abuse. In this video, "Mars" also challenges the industry trend that continually releases poisoned lyrics in hip hop music.
Mars is set on going against the mainstream that sends and accepts these messages, and he wants to bring change with a positive message that you don't have to turn down around children. It's working. Mars is spreading his message to a growing group of loyal fans on YouTube and elsewhere around the world.
After being eliminated on American Idol during Hollywood Week in February, Mars went on to launch his new hip hop album, "Welcome to Mars." The album is available through I-Tunes and other online retailers.
Copy and paste this link to view the "KE$HA Parody": http://www.youtube.com/watch?v=sQ1rQVdPj0s.
For press coverage or interviews, contact MARS at 770.712.5001, x1141.
Blake Morris
Manager/Public Relations
Mars Music, LLC / MarRaps
###