PhanTank.com, the Official PHISH 3D Forum, is Holding a Contest to Win One Two-Day Pass to the Phish Telluride Shows Along with an Extremely Limited Event Camping Pass
The Phish Ticket Telluride Contest requires you register on the PhanTank.com message board and enter the contest by making the most ridiculous post you can. The most ridiculous post wins.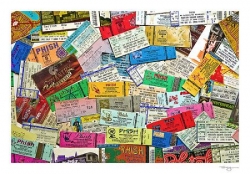 Plainview, NY, April 19, 2010 --(
PR.com
)-- PhanTank.com is having a contest for a
ticket givaway for one two-day pass for Phish's Telluride shows
. The winner will also receive an at event camping pass which means camping right at the venue. Entry into the contest requires one to join the forum. The user in the thread with the most ridiculous post about anything will win. You may post videos, images, (nothing disgusting or repulsive please) and just about anything you want. If you have specific embed code for a video that you want to use because it is not hosted on one of the common video sites, it can be embedded by a mod on your behalf. There is no limit as to how many posts one can make.
The thread will close on Sunday May 16th at 11:59PM and the judging will commence. The ultimate decision will be made by the mods at PhanTank but will be heavily influenced by the user responses from the posts in the thread.
Please Email Dan Kreiner at phantank@gmail.com or for any questions.
###
Contact
PhanTank.com
Daniel Kreiner
516-495-9326
http://www.phantank.com

Contact