Maximize your R.O.I. with Digital Communication Campaigns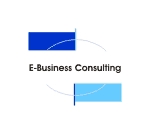 Padova, Italy, November 22, 2006 --(
PR.com
)-- Today the on-line advertising boom (+50% vs. a 2005 and medium investments of € 72,000), pushes the enterprises to move through innovative sales and
marketing
business strategies
and through new media mix plans.
The companies understood the objective to increase their market visibility with different media planning approach, without any limitation to increase customers.
Today's challenge is to use different media with the same aggressive advantage in relation with customers expectation and to maximize their competitive benefits.
The
Digital Communication
today seems to be an effective tool in order to improve sales performance and to maximize the economic returns on investments.
E-Business Consulting
, the leading business and marketing consulting company, drives all the enterprises to increase their on line visibility through a full digital campaigns management with a R.O.I. approach.
E-Business Consulting gives a daily support to your company in data campaign and collection analysis to improve performances in synergy with the on line editors to obtain customers satisfaction.
E-Business Consulting S.r.l. works in the business and marketing consulting fields and aims new sales and development strategies to enterprises that want to win the new competitive challenge with the support of University of Padua. They want to be a business integrator in order to drive innovative sales and marketing strategies from university to multinational corporation.
E-Business Consulting provides tailored support to multinational companies interested in operating in the
Italian market
. They are able to offer a complete consulting package starting from market research to find out if the product/service offered will be successful to a creation of a detailed business plan and assistance on looking for distributors/resellers, opening a representative office, training of sales force, managing the country operations.
Italy can be a highly lucrative market when penetrated in an efficient way, using local knowledge to exploit all the potential.
In this point of view, their services are based on:
• Market research
• Temporary Management
• Examination of legal issues
• Branch office set up
• Identification of clients and best distribution strategy
• Staffing of the subsidiary
• Training of personnel
• Budgeting of local operations
E-Business Consulting's clients are structured companies, distributed over all sectors, from department store to public administration, from financial segment to utilities and to firms in the IT-segment which are also strategic partners of E-Business Consulting in the realization of high value IT project.
The strategic partnerships with the University of Padua creates value, synergies and competences.
For further information
E-Business Consulting S.r.l.
Tel: +39 049 9817360
Fax: +39 049 9817364
info@e-businessconsulting.it
www.e-businessconsulting.it
###
Contact
E-Business Consulting
Stefano Masiero
+39 049 9817360
www.e-businessconsulting.it

Contact