Why Do Dental Travelers Prefer Using Agencies?
According to recent statistics, 7 out of 10 patients who have visited dentistries abroad prefer using a dental travel organiser agency to take off the pressure and enjoy the advantages of the local knowledge and the constant care.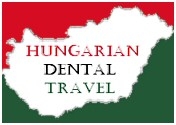 Lincoln, United Kingdom, November 25, 2006 --(
PR.com
)-- Travelling for more affordble dental treatment is not that new to UK and US patients by now. But choosing the right dentistry, the right service provider and the right location can make difference in savings.
When choosing a destination patients have to be aware of the foreign country where they will be sent to, the reputation, level of dentistry there and experience of treating foreign dental patients. Unfortunately in many cases patients basing their decision on the promise of cosmopolitan capital cities and lavish holiday locations, where they can lie on the beach and have an attractive all-inclusive hotel package. In reality dental patients would rather avoid sun and sand during treatment and can not eat certain food, not allowed to drink alcoholic beverages, at all and capital cities are more expensive than countrysides.
Hungary can be the perfect location, but dental patients still might need guidelines from agencies to chose the right dental practice and the right location.
Mr Christopher Hall- the Managing Director of Hungarian Dental Travel- comments: "We have helped many patients receive highly complex dental treatment over the years, which has provided us with a lot of experience. We work with several Dental surgeries which proves, that we work for the best interests of the patient & nobody else. Choice is an important part of our service as we could never expect the needs of all of our patients to be met by just one Dental practice. If we are to continue working with the most difficult of cases, it means that we must have a good working relationship with different specialists."
Maria (57) who was turned away for Dental Implant treatment by a Dentist in the capital city quickly learned that she could have surgery if she found the right specialist. The patient contacted Hungarian Dental Travel who put her in touch with a Doctor of Dental surgery that could perform block bone augmentation at a reasonable price so that her jawbone could support the Dental Implant It won't be long before she can smile again.
###
Contact
Hungarian Dental Travel Limited
Cecilia Varga
+44 20845 612 1988
hungariandentalravel.co.uk
Mr Christopher Hall

Contact