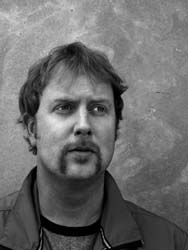 Raleigh, NC, December 06, 2006 --(
PR.com
)-- Donald Corey, principal of The Other Edge, Inc., a product design studio in Raleigh, will be the featured guest on WPTF-AM's The Bob Langford Show on Saturday, December 16.
Corey, who is also Assistant Professor of Industrial Design at Appalachian State University in Boone, is about to debut his first self-generated product – the Hold-N-One® golf bag holder – at the PGA Merchandise Show in Orlando, Florida, in January.
During the radio show, he and Langford will explore the challenges, pit-falls and rewards of taking an invention from idea to retail-ready.
"We handled every aspect of bringing the product to market, from the idea itself, to patenting, sourcing, branding, manufacturing, and marketing," Corey says. "And we've done it all with our own funds and energy. It's rare that a design firm does all of those activities, including financing."
Corey recently spearheaded Raleigh's first Design Expo, which showcased projects by local architects, landscape architects, industrial designers, interior designers, graphic designers and animation designers. He called it "a two-week celebration of the incredible designers who call the Triangle home and all the innovative work being created here."
The show will air at 9 p.m. WPTF is located at AM 680.
Host Bob Langford was a columnist for the Raleigh News & Observer, an on-air reporter at Raleigh's WRAL-TV and has written or produced more than 30 hours of programming for the Discovery Channel and National Geographic. He also wrote and produced the award-winning "The Glass Slipper Still Fits," a documentary about N.C. State University's 1983 national championship basketball team. He has been hosting The Bob Langford Show since 2002.
###