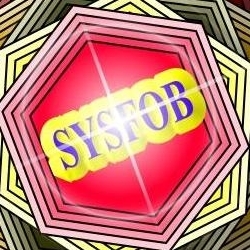 Audubon, NJ, December 11, 2006 --(
PR.com
)-- SYSFOB, Inc http://www.sysfob.net, now offers a new 6-in-1 certificate for assuring Web site security while saving online businesses time and money.
By applying the powerful influence of one industry-standard, Secure Socket Layer (SSL) Certificate with up to 256-bit encryption across as many as six Top Level Domains, Web site managers can reduce costs while providing a unified security experience for online customers.
An SSL Certificate enables encryption of online transactions and communications. The 6-in-1 SSL Certificate from SYSFOB, Inc offers a new level of simple, cost-effective security service. With many businesses, purchasing all six variations of their domain name to protect their online identity, SYSFOB's new 6-in-1 certificate provides a one-step, cost-saving solution.
Customers can purchase one SSL Certificate to protect all six Top Level Domains (TLDs) including .com, .net, .biz, .info, .us and .org. Until now, separate certificates would have to be purchased to protect each domain name. Each domain name secured under the new 6-in-1 SSL must point to the same Web site.
Before this product was available, Web site managers would have to purchase either an SSL Certificate for a single TLD or buy as many as six – creating the potential for security warnings in customers' Web browsers or high costs for multiple certificates.
"The addition of new 6-in-1 SSL Certificate, e-businesses can save up to 54 percent over the cost of purchasing individual certificates. SSLs are important for gaining the confidence of online consumers. SYSFOB's new certificate, backed by our 24/7 support, helps our customers save money and manage their businesses more effectively. SYSFOB is dedicated to supporting our customers and responding to their needs," says Senthil Kumar, CEO and President of SYSFOB, Inc.
For more information about the new 6-in1 SSL Certificates, visit http://www.sysfob.net.
About SYSFOB, Inc
SYSFOB is a fast growing business, driving towards becoming the world's leading computer systems company. They design, build and customize products and services to satisfy a broad range of customer requirements. From the server, storage and professional services needs of the global corporations, to those consumers at home, they provide it all. They do business directly with customers, one at a time, and believe they do it better than anyone.
SYSFOB teams work hard to meet the needs of each customer with carefully tailored standards-based highest quality in computing solutions. They communicate directly with their customers - in person, via the internet or by phone. So their understanding of their needs is instantaneous. It enables them to effectively and efficiently deliver world class products and services that keep their customers coming back time and again.
SYSFOB Galaxy servers, workstations, print servers and storage systems are superior building blocks of highest quality computing. SYSFOB midlevel and basic systems meet the wide-ranging needs of businesses and organizations. Individuals and small businesses benefit from the high performance and low cost solutions. And they support them all with a broad range of services designed to help customers simplify complex computing.
SYSFOB provides exceptional service after the sale. They know what customers want and need because they tell them directly, and they meet those requirements at SYSFOB speed.
For More information please visit their website: http://www.sysfob.com http://www.sysfob.us http://www.sysfob.net
Complete Solutions For Your Business
- SYSFOB, Inc -
© 2006 SYSFOB, Inc All Rights Reserved.
###