Jonäno is Proud to be Co-Partner of Change the World Tour
Join JONÄNO as they contribute ideas and solutions that will transform our planet.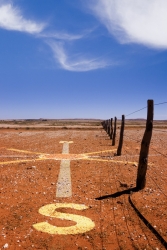 New York, NY, December 12, 2006 --(
PR.com
)-- Live Consciously, Buy Wisely, Make a Difference.
If you too are serious about global issues then join Jonano at Change the World Tour coming soon to a city near you.
You have power to change the world.
Change the World Tour offers unique concert events and sustainable expos as well as over 300,000 life-changing give aways per event. Jonäno will present along with other sustainable, fair trade and future forward companies to connect with concert goers on ways to live better and healthier lives and honor Mother Earth.
Traveling to the world's major cities, Change the World Tour offers free events on tour globally. Songsters and Celebs are offering it up for the movement and rumor has it that events could include U2, Coldplay, David Bowie, Bruce Springsteen, Macie Gray, Mary J. Bilje, The Cure, Elton John, Pearl Jam, REM, and Sting.
Change the World Tour includes hundreds of life changing concerts worldwide. The power to change the world is in our hands. We can make it happen in every choice we make. Join Jonano in the journey of a lifetime.
For more information about Change the World tour go to: http://www.changetheworldtour.com
written by Bonnie Siefers
Owner/Designer
Jonano
A Division of Sami Designs, LLC
www.jonano.com
Copyright 2006 Sami Designs, LLC All Rights Reserved.
ecoKashmere ®
Comfort with Benefit trademark application pending.
EcoScrub trademark application pending.
Headquartered in Pittsburgh, PA, Jonäno™ is the first scrub company on Earth specializing in eco-friendly fabrics and sustainable business practices.
###
Contact
jonano
Bonnie Siefers
724-935-9753
www.jonano.com
1-877-ECO-9753

Contact