Why should sustainability be stuffy, unaffordable, or
overcomplicated? Jonäno eco chic collections offer designer organic fashion to
better the world--through green and fair labor practices. Scandinavian modern
designer Bonnie Siefers makes sustainable style look easy...and fabulous. Her
line of dresses, tunics, tops, pants and skirts are ethically made, organic,
and truly high style.

As an advocate of slow fashion, Jonäno makes the most out of her trans-seasonal
and timeless designs. Bonnie's concept of ' underpins the collection; an advocate of slow fashion, Jonäno
once again shows that style and quality are essential to sustainable design.

In this collection, Jonäno once again reflects the crucial need of co-existing between nature and the urban landscape. This eco design fashion house also incorporated several new eco textiles into their collection, including Peace Silk, Energy Satin, Hemp Denim, Bamboo Linen and a new watercolor dye technique. Their trademark Scandinavian modern styling is highlighted the design choices based on clean lines, tonal colors, and classic silhouettes.

MEET THE DESIGNER

As an eco-designer, Jonäno's Bonnie Siefers is inspired by a love for the environment and fashion. She has worked as an artist, product designer and entrepreneur in Paris, Stockholm and Los Angeles and currently resides with musician, husband and life partner Mark Huggins in native Pittsburgh, PA. Raised up in a family that placed a high value in honesty, work, frugality and all things natural, long-lasting and creative, Bonnie credits her Scandinavian Modern styling to the wonderful inheritance of values she received from her family. She strives to impact the world of fashion with organic clothing creations for the body and soul. The environment and fashion inspires an exquisite line that is not only ecologically friendly but cutting-edge as well.

CELEBRITIES AGREE

Jonäno was thrilled to be recognized by Womens Wear Daily, and EcoCloset Sundance 2010 Gibson Guitar & Green Lodge. Check out Organic Spa Magazine March 2010, "Eco Fashion Issue for a feature on Jonäno's new Ecolux Lingerie. Wearing the clothing is the best way you can truly appreciate Jonäno fabrics. Trademarked fabrics ecoKashmere bamboo and eColorgrown organic cotton, have been awarded the best of the best by Material ConneXions and are in high demand. Many, many people tell us they were drawn Jonäno by the design, but did not completely appreciate the fabrics until wearing ecoKashmere. They are amazed at how many people stop them on the street and say, "Where did you get that?"

JONÄNO A GREAT FIT

Jonäno strives to create fashion that fits. "Jonano Jane" is a mother, wife, career woman, and multitasker. She needs a wardrobe that is timeless and multifunctional, fusing style with sustainability. The results are styles that fit and look great. Jonäno strives to make ethical fashion choices a breeze. Eco chic collections are about clothes that defy trends and seasonal fashion, travel well, and are low maintenance and long lasting.

From Seed to Sewn

When this much care has been taken to create a fiber that is truly natural, organic and sustainable, the manufacturing process must also be environmentally responsible. Jonäno creates their trademarked eco fabrics "from Seed to Sewn" sustainably choosing production that benefits small farmers, local artisans and support their communities. Jonäno bamboo ecoKashmere is made in a US owned factory from certified organically grown bamboo and harvested close to vertically integrated manufacturing facility to lessen the carbon footprint. Trademark eColorgrown fabrics incorporate the newest techniques for nurturing heirloom colorgrown organic seeds to produce a totally natural color palette. The result is a poetic dance of texture and accents that coordinate well in any wardrobe. By selecting cooperative-based, socially responsible and "low impact" methods for the eColorgrown Collections, Jonäno supports economic equality. Over 400 strong artisans have been chosen to produce these naturally colorful designs.

Giving Back

Each year Bonnie designs a limited edition piece to generate funding for the Susan G Koman Breast Cancer Research Foundation. Jonäno debuts the newest addition to their Daffodil Collection in a Peace Silk Linen Scarf. Inspired by Daffodil Days, Artist Bonnie Siefers has created beautiful whisper light scarves that support breast cancer research. You can honor someone special, brighten the day of someone touched by the disease, and help make the jonäno mission possible—all at the same time!

Jonäno's choice of a green and socially responsible fulfillment center emphasizes their commitment to implementing environmental sustainability and social responsibility along every step of their path. Founded in 2005, Jonäno, a Pittsburgh-based company features Scandinavian-inspired modern organic clothing.
Status

Private Company

Founded

2005
Company History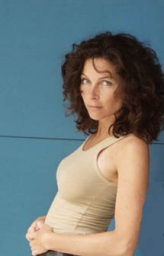 Following the footsteps of sustainable designers such as Linda Loudermilk, Deborah Lindquist, Hess Natur and Gudrun Sjögren, Bonnie Siefers has been able to develop her own tailored, sophisticated and contemporary identity with clean-cut and high-end design details. Fashion and textile designer, with graduate degrees in International Business and Art, she founded her own label in 2006, and has been working full-time on her collections ever since. Her interest in apparel design began as a child. She learned handicrafts and sewing both from pattern and free form from her mother. In her honor, a special limited edition annual design, with a portion of the proceeds donated to the Susan G. Komen Breast Cancer Research Foundation, commemorate her mother who succumbed to cancer in 1985.

Jonäno has been covered in magazines including Surface Magazine, WWD, California Apparel News, Luxsure, Spa Magazine, The Wall Street Journal and requested for events like Mercedes Benz Fashion Week Gift Bags and EcoCloset Sundance 2010 Gibson Guitar & Green Lodge. Her designs have been showcased at exhibitions across the US and Canada, Australia and Europe. She collaborated with haute couture, award-winning designer Henry N. Jackson on select ready to wear pieces for her Fall/Winter 2010 collection. She was awarded Natural Collection admittance of her trademarked textiles ecoKashmere® and eColorgrown® into the prestigious textile resource, Material ConneXion's four libraries in New York, Bangkok, Cologne and Milan.

"The handicraft process and quality tailoring are very significant to my aesthetic, and I have a passion for traditional arts and
crafts techniques. For me it is the absolute challenge. I call my aesthetic 'organic essentialism' emerging naturally out of the
slow fashion movement. Essential and minimal design techniques underpin the collections, and lay at the heart of my
creativity. My love for Old World craft and culture takes form in embellishments such as hand-tied crochet and tatting,
watercolor dye technique and hand-embroidery. Jonäno honors and supports Cooperative Artisan workers who are paid
fair wages and often work from home rather than in factories. The fair labor element is essential to sustainable design. " - bls

The fabrics used in Jonäno collections come from crops like bamboo, flax, cotton, hemp, waste corn and wild "peace" silk. They are carefully selected for their value-added sustainability factors such as certified organically grown, renewable, biodegradable, fast-growing, erosion-preventing, and hardiness of the resources. Jonäno's choice of a green and socially responsible fulfillment center emphasizes a commitment to environmental sustainability and social responsibility.