Career Create Owner Loretta Perry-Dawson is Providing Free Resources to the Community at the Vallejo Waterfront
Career Create Owner and Career Coach Loretta Perry-Dawson provides free services to the Community Resource Fair on the Vallejo waterfront in Vallejo, CA on July 17, 2010.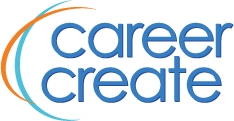 Solano County, CA, July 17, 2010 --(
PR.com
)-- Loretta Perry-Dawson of Career Create online career coaching is once again providing career resources and information to the community at no charge to the job seekers and career changers. Loretta will be providing information on resume writing, interviewing techniques, communication, dressing for success, and more...including a free Career Create Tee Shirt for the 100th person to sign up to receive emails and information from Career Create. Loretta has begun to create a new 'free' e-zine to share with subscribers that will offer tips and information on goal setting, career choices, interviewing techniques, how to write a resume and many other types of information and tips to motivate and assist her clients and blog readers.
www.careercreate.com
Career Create is owned and operated by Loretta Perry-Dawson who is a Globally Certified Career Coach certified through the center for credentialing and education. Career Create does online and via phone career coaching, resume assistance, resume writing, interviewing techniques, motivational guidance, the importance of Networking and much more. Loretta's website has both a colleague statement regarding her abilities as well as client statements that praise her work.
Loretta was asked what appeals to her about working these types of community outreach programs to which she replied "Many years ago I overcame some very big obstacles because of having systemic lupus and that journey was a lesson in receiving from the community. I was always very independent and didn't like asking for help so I had to learn to ask. My lesson was that it is okay to ask for help, and when you receive help it is also very important to give back to the community...so I try to do that whenever possible. It just seems the right thing to do since others were so kind and generous to me in my time of need."
Career Creates' mission statement in part states... I am committed to giving the best of myself to my clients while adhering to a specific code of ethics, showing compassion, caring, and always seeking to find the best in others. My goal is to help motivate others, help them see the best in themselves... to see more of the mission statement visit www.careercreate.com/aboutus
Loretta's final remarks..."I am very excited about this particular opportunity because it working closely with very diverse populations and that is always the best experience because it allows for tremendous growth. So if you live in the San Francisco bay area stop by and say hello."
###
Contact
Career Create
Loretta Dawson
707-332-3304
careercreate.com

Contact