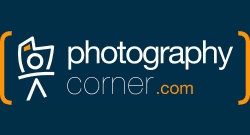 Toronto, Canada, December 20, 2006 --(
PR.com
)-- PhotographyCorner.com ( www.photographycorner.com ) recently announced the 2006 Photograph of the Year contest, featuring ten high-profile sponsors with over $14,000 in prizes to be won. The contest is free to enter, with submissions accepted via email. Any photograph taken in 2006 is eligible to win if entered.
Although PhotographyCorner.com has been running Photograph of the Month challenges for over 2 years, 2006 marks the first year the dominant photography resources site will put on a Photograph of the Year contest. With over $14,000 in prizes available to be won, and with first prize alone valued at over $3,500, the PhotographyCorner.com 2006 Photograph of the Year contest stands to be a big success.
There are several things that set the contest apart from some of the other "Best of 2006" photography contests. Firstly, winners can be from anywhere in the world, not just limited to the US or Canada, making the contest truly a worldwide photography contest. In fact, their most recent Photograph of the Month winner was from Saudi Arabia, with other past winners from various places around the world including the USA, Canada, the UK, Australia, Israel, Africa and Indonesia. In addition, instead of having a select group of judges pick a winner, the entire community will vote on every photograph, broken down in several rounds. With this unique voting process, every eligible submitted photograph is given a chance to win, not just a select few picked out by judges, giving the community complete power over which photographs are awarded "Best of 2006."
In a recent interview, the owner and founder of PhotographyCorner.com, Tim L. Walker, expressed that, "The excitement and unique features of this contest display exactly why PhotographyCorner is such a popular and unique home for photographers on the web. Anyone can enter the contest, and anyone can win. I don't decide. A bunch of stuffy judges don't decide. The community decides. They're the photographers – they should pick the winner." He continued by adding that "It's great to see the photography community step up to the plate for a contest like this. The sponsors have been fantastic donating a great variety of prizes for the winners, and it's always great to give away prizes to deserving photographers. Photographs enrich our lives, and helping photographers to become inspired and get better benefits the community as a whole."
The 10 contest sponsors, including ImageAlign.com, Proimageguide.com, iStockphoto.com and Bibblelabs.com, have offered up an amazing collection of cash and prizes (http://www.photographycorner.com/2006-photograph-of-the-year-prizes ) that includes software, equipment, cash, clothing, gift certificates, web sites and more. The contest rules can be found at http://www.photographycorner.com/2006-photograph-of-the-year-rules, and all information about the contest can be found at http://www.photographycorner.com/photograph-of-the-year.
With thousands of entries expected before the end date of the contest on January 12th, 2007, voting will begin on January 15th, 2007 and will run until the end of the month in several stages, with the winners announced on January 31st, 2007.
About www.PhotographyCorner.com
PhotographyCorner.com is a leading photography resources portal for photographers, which includes member-written articles, tutorials, forums, a community photo gallery, a photography directory, a photography news blog, and a collection of photography projects. The site runs a monthly Photograph of the Month contest and sixteen yearly Contest Corner Challenges, as well as providing an area of the site for photographers to receive constructive criticism of their work in the Critiques Corner. PhotographyCorner.com was launched in March 2004.
About ImageAlign.com
Grasshopper/ImageAlign specializes in lens distortion correction software. Its flagship product, ImageAlign PRO uses breakthrough technology to correct lens and barrel distortion. It covers any natural perspective distortions or special effects distortion, using an intuitive user interface.
About Proimageguide.com
Proimageguide is a professional dynamic database driven website solution for hosting your photography portfolio or sharing photos. Your entire website is managed through a simple web interface from uploading photos, password protecting photo galleries, or completing client orders through an integrated PayPal shopping cart.
About iStockphoto.com
iStockphoto® is the world's preeminent collection of member-generated royalty-free images, at the world's best prices. There are no subscription fees or extra costs. Just the best Stock Photography, Vector illustrations, and Flash files online, at prices for everyone.
About BibbleLabs.com
Bibble Labs produces Bibble Pro and Bibble Lite Digital RAW Workflow and image manipulation software. Operating for over 6 years, Bibble Labs is the oldest independent RAW Conversion software company, and they are committed to creating software to allow you to get the most from your digital images.
For more information, please visit www.PhotographyCorner.com and http://www.photographycorner.com/photograph-of-the-year. Tim L. Walker can be reached at 647.883.0436 or via email at twalker@photographycorner.com to answer any questions.
###