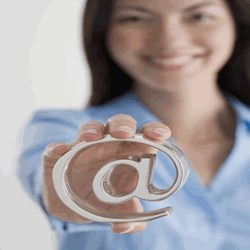 Grand Cayman Island, Cayman Islands, December 22, 2006 --(
PR.com
)-- CaymanHelpDesk.com - A Technical WebStore for the Cayman Islands I.T. professionals and business owners, is offering amazing low cost products that immediately cut I.T. overhead for many customers even those with an in-house I.T. staff.
Cayman Helpdesk.com's technical support will address needed patches, backups, and monitoring and vulnerability assessments.
"The days of big in-house IT infrastructure are long gone and you no longer require big infrastructure or in-house IT staff to service your clients. Our Assisted Services and Managed Remote IT Services at CaymanHelpDesk.com will cut your IT overhead immediately and you can then control your own costs," says Cayman IT Group President.
Customers can get the power of total in-house infrastructure without all the hassles of having all required hardware on-site. Also available are Fax-By-Email services, also an online File Server service connected to your free webmail accounts which serves as a quick disater recovery option in an emergency, also, SSL certificates, tippingpoint security IDS systems and lowest cost domain registration prices.
The FAX-BY-EMAIL plan is perfect for small to larger corporate businesses who are requiring the best value for money and can be added to qualified hosting accounts during the purchase process. While users are provided with a basic startup environment, Cayman HelpDesk.com services all prices are the lowest in the industry. As with all caymanHelpDesk accounts, all customers can choose from a wide range of options including operating systems, RAM, hard drives, processors and firewalls. In addition, as with all Cayman IT Group.com's services, the plan is backed by Cayman HelpDesk.com's round the clock customer support and local support as well.
For more information on http://www.CaymanITGroup.com dedicated server plans, visit http://CaymanhelpDesk.com or http://CaymanDataRecovery.com
Or Call Them For Immediate Assistance At: 1(345) 925-9283
About Cayman IT Group
Cayman IT Group provides remote dedicated server services and fax through e-mail services totally cutting I.T. infrastructure costs and putting total control of costs and operations in all of Cayman 's business owner's control without all the traditional hassles.
They also provide on-demand data back-up and data restore services as well, and customers have the choice of the operating system of their choice.
- CaymanHelpDesk.com -
© 2006 Cayman IT Group All Rights Reserved.
###