Knowing the Truth About Your Spouse - Can You Handle It?
Infidelity is a growing trend as Divorce rates soar across the nation. With more than 50% of all marriages ending in divorce, Infidelity being the root of the problem accounts for approximately 98% of all divorces. Knowing the truth will surprisingly bring the needed closure and resolution that people need. Statistics show that the deceit is actually more damaging than the actual affair. Magnum Investigations leads the industry via specializing in Cheating & Child Custody Investigations.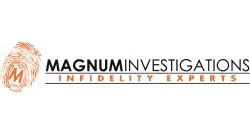 Morristown, NJ, January 09, 2007 --(
PR.com
)-- Have you ever suspected that your spouse has been engaging in an extra-marital affair? Does your "gut" tell you something is wrong? Has your spouse been acting strangely? If you have answered yes to any of these question you are not alone. Infidelity is common trait amongst our society and is even glamorized in Romance Novels, movies, sitcoms, and in some cases amongst friends.
Unfortunately, adulterous affairs exist and grow for quite some time before the spouse becomes suspicious. Even though most cheaters are eventually caught, most can remain undetected for months and even years. These relationships usually are relationships of high passion and sometimes convenience. It is not uncommon for the adulterers to both be married; these relationships are all the more difficult to detect because it is a "no strings attached" relationship and both parties are often more careful because they both have something to loose.
Magnum Investigations, LLC Specializes in Cheating Spouse and Child Custody Investigations. This agency is the only agency licensed and bonded in New Jersey and Pennsylvania that specializes in such cases. The unique thing about this agency is that they exercise extreme caution in each case and they provide results without getting caught. The owner of the company, Christopher M. Halscheid, is a retired New Jersey Police officer and has years of experience in dealing with the Family Courts in NJ. We interviewed Mr. Halscheid and asked him why it is important for people to know whether or not their spouse is cheating. Mr. Halscheid said, "Despite what some investigative agencies might tell you, simply because your spouse is cheating does not necessarily mean you will get a better divorce settlement. I would rather be upfront and honest with my clients because i am not looking for a quick buck. Most clients benefit from the Peace of Mind they receive by knowing the truth; it undoubtedly will provide the resolution that so many people are deperately seeking. It is one thing to know your spouse is cheating, and it is a whole other thing to see it."
Magnum Investigations are innovators in the industry in terms of providing results without getting caught. "It is not uncommon for clients to call us and tell us that they hired XYZ Company and the investigator got caught." said Mr. Halscheid. "You can never follow someone with one investigator or you are destined to get caught. Most investigative agencies stay away from Domestic Investigations because they are very difficult." In fact, many investigative agencies sub-contract these cases to Magnum Investigations.
If you suspect that your spouse is cheating there is no benefit of you confronting him/her because he/she will likely deny it anyway. A cheater is not going to confess upon your accusations and will often lie 'till the end. Video-surveillance is the best proof you will ever obtain. Mr. Halscheid said, "I tell people that they deserve to know the truth. I am so confident that if a spouse is cheating we will obtain the proof." Mr. Halscheid also added, "We handle the most difficult of cases. If you are price shopping and looking for the cheapest company then we are not the company for you; on the other hand, if you want Results without getting caught, then Magnum Investigations is Your Information Solution!" It is that attitude that draws private citizens as well as attorneys to Magnum Investigations. This is one of those services that not only do you get what you pay for but more importantly, you will only get one chance to do it right!
Magnum Investigations is headquartered in New Jersey and also has offices in Pennsylvania. Magnum Investigations is centrally located and has investigators strategically located throughout the area thus allowing them to provided investigative services throughout both states. Call for a Free telephone consultation (800) 688-9230 or visit our website at www.MagnumInvestigations.com
10-Common Warning Signs of a Cheating Spouse
Do you suspect that your significant other is cheating? Does your boyfriend/girlfriend or husband/wife or soul-mate exhibit any of the following warning signs?
1) Suddenly Working Late or unaccountable time?
2) Suddenly interested in going out with "friends"?
3) Suddenly wearing perfume or cologne?
4) Suddenly interested in appearance- (Exercising, dieting, new hair style, dressing differently)
5) Constantly on the internet, email, or chat-rooms?
6) Says it's in your imagination or even accuses you of cheating?
7) Hiding Cell phone bills, avoids answering phone when you are around, cell on vibrate?
8) Lack of interest in sex or introduces new sexual behavior in bedroom?
9) Starts arguments just prior to leaving the house.
10) No longer wears wedding ring or says he/she lost it.
Your significant other may exhibit some or all of these signs; the more signs that you see the more likely he/she is cheating. However, the most important indicator of cheating is not even a warning sign… it is your instinct. If you "feel" that it is happening, it usually is!
###
Contact
Magnum Investigations, LLC
Christopher M. Halscheid
Toll Free (800) 688-9230
http://www.magnuminvestigations.com
Specializing in Cheating Spouse & Child Custody Investigations.
http://www.Infidelityexperts.com

Contact