Prolific Rapper & Philly Native Ace Boom Koon Joins with Loud Dust Recordings to Push Out the Bildaburg Records, a 20 Track Statement with Instant Impact
The music from the Bildaburg Records tells the Ace Boom Koon story on the street where he hustled in pursuit of the American Dream.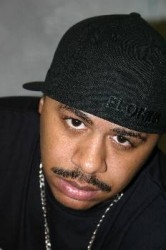 Burlington, VT, January 10, 2007 --(
PR.com
)-- Ace Boom Koon releases on Loud Dust Recordings the CD titled, The Bildaburg Records, with 20 tracks featuring a wide array of performers and Producers associated with the Ace Boom Koon sound that first hit the streets in Philadelphia and has become refined by Ace down South. With astonishing stage presence Ace Boom Koon is a versatile rap artist. Ace's music gets people moving in the clubs while truthfully expressing all the struggles people face. His words reflect every type of reality and celebration that can happen, and his contagious music won't leave you. Look for the building momentum on this disc that will soon take over your own life as it chronicles the life of Ace Boom Koon in 20 tracks that hit you up to hip-hop reality. As a product of the streets and a survivor of a bullet wound to the head, Ace includes these traumatic scenes in his songs but always keeping an infectious beat going.
Now creating songs with mass appeal, Ace Boom Koon's music shows a new level of diversity and versatility. In Florida he has found a vibrant hip-hop community and hot producers to help him achieve the goal of creating a compelling disc with multiple hits. Ace Boom Koon is widely available through entertainment stores and brands such as iTunes, Sony Connect, VCast Music/Verizon Wireless, Yahoo Music, MSN Music, Musicmatch, Rhapsody, Emusic, Napster and many more. For more information on Ace Boom Koon visit louddust.com or to hear and buy his music just search at CDBaby.com, iTunes or Rhapsody.
###
Contact
Loud Dust Recordings
P. Shea
802-249-2081
http://www.louddust.com
PO Box 8521
Burlington, VT 05402

Contact