Strategy Tips for College Scholastic Ability Test Wrap-up - Yu Hwang Wu
Now CSAT the portal to 2011 college entrance is not more than 50 days away.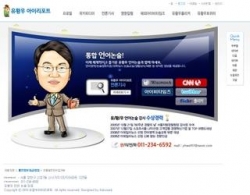 Seoul, Korea, South, October 07, 2010 --(
PR.com
)-- [Yu Hwang-Wu's Language Essay] Strategy Tips for College Scholastic Ability Test (CSAT) Wrap-up
Now CSAT the portal to 2011 college entrance is not more than 50 days away.
The two sessions of sham exams that provided experience on CSAT difficulty level and question trend etc. came to an end, and CSAT questions are already drawn 70% in association with EBS CSAT lecture.
It is now more important than anything else for the examinees that were absorbed to the planning of CSAT early this year to arrange the study that they have been doing so far in an organized manner. The key is to set up CSAT strategy for Wrap-up Study. It is high time to gather the concentration power and conditions to demonstrate the potential properly until CSAT let alone to establish study strategy to raise score.
Let's set up strategy for the wrap-up of real-life study with representative Yu Hwang-Wu, a language essay expert to prepare for the college scholastic ability test (CSAT) through a wrap-up for the one month and a half period remaining.
- Wrap up with emphasis on real-life problems through perfect arrangement of concepts
One of the methods for effective utilization of CSAT study done so far in the actual test is to solve real-life problems repeatedly. The sham exam problems by Curriculum and Evaluation Institute are simply a requisite. Since they reflect the 2011 CSAT question styles.
Be sure to solve sample questions from previous tests from a minimum of 3 to 4 years ago. Avoid half-learned study styles that simply identify a question style and answers, instead focus on detailed checking and arranging of question intention and solving methods which are more important than anything else.
The concept of each problem solving style should be firmly grasped in this opportunity. Unless this concept is established, you may be at a loss when facing an unaccustomed question. Do not forget that questions that can be solved through memorizing and application of textbook concept despite different question styles being given, and such thinking power oriented tests are the foundation of college scholastic ability test (CSAT).
- As for weak areas, attack the parts scoring potential intensively
When it comes to parts on which you can gain points with a little more study, master them firmly in this period. The period is not a sufficient length of time to check the entire scope of CSAT, and thus attack the parts that you can make success about in real test with reasonable invest of time. Studying from the beginning blindly out of anxiety is a waste of time. Make intensive attack only on parts that you can win score about.
And one more thing to add. Do not stress one section alone, but separate study hours by the sections to maximize study efficiency. Never assume to yourself in a manner like "I gave up this subject, it is no use studying it." There ought to be at least one unit of the subject that you are confident with no matter how vulnerable the subject is. As aforementioned, it is necessary to attack the parts that can improve your score rather than completely give up, and assign hours properly to all the subjects.
- Wrap up language section and math section this way
First off, the range of the language section is extensive beyond the contents of particular grade or textbook, so it may be beyond your strength to check all the literature works. Recommendation is to get accustomed to the works listed in EBS textbooks in advance, cultivate your capability to approach unfamiliar texts naturally, and arrange the literature based on the works you have been studying.
When solving questions in the language section, review the text first, and you can save a little time by leafing through the questions and then reading through the text. In particular, since language section is organized in a fashion to solve questions by reading text, pay attention to the assignment of time to suit question style.
In the case of the math section, the rate of question association with EBS is a little higher than with other sections, so study with detailed attention to the EBS textbook and lecture. Solve as many questions of similar style as you can, and you are likely to become accustomed to them. Take note and put aside the too easy workbook now. Since the September sham exam presented questions with difficulty, one way of studying is to learn concepts while challenging yourself with high difficulty questions.
Let's not forget that math section is not a section that requires thinking power and creativity rather its simple memorizing. That means a firm understanding of basic concepts is important. It is necessary to solve real-like questions like the previously presented questions and sham exam questions etc. after concept arrangement each day, and grow the sense of problem solving from now on.
- Prepare for foreign language by reading and listening to diverse texts to meet the characteristics of social study and science
The first gateway to the foreign language section questions is listening and speaking. If high concentration power can be demonstrated from here, you may be able to keep your pace in comprehension, etc. without mistake. To that end, let's prepare for actual test through training on listening every day.
See texts of various materials like English newspapers or materials on current events. Above all, understanding of the contents should come first. The method of solving questions by reading only part of or keywords of the text is a dangerous risk. Repetitive study of the styles on which you get particularly incorrect is also what you should do for the period of one month or so.
For the wrap-up of the social study section, problem solving is a requisite. Since the tests tend to present questions that connect the contents of mutually different units oftentimes, let's wrap up textbook concepts with that in mind, and learn various question styles through EBS textbook and previously presented questions. As for science study which is made up mostly of questions using graphic data etc., let's graft new concepts rather than study general materials and focus on identifying transformed data. Also in this section, learn the flow or problem types while solving many questions.
Advice by representative of Yu Hwang-Wu Language Essay
Source from
http://kr.ibtimes.com/article/news/20101006/4091080.htm
###
Contact
Yu Hwang Wu Korean language Academy
Yu Hwang Wu
+82-2-6738-2004
www.flickr.com/people/yuhwangwu/

Contact
Multimedia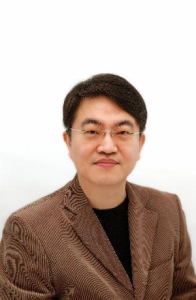 Yu Hwang Wu First Name: Hwang Wu Last Name: Yu Occupation: Korean language lecturer Organization: Representative of Yu Hwang Wu Korean language classroom.