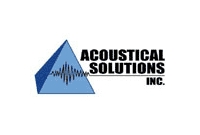 Richmond, VA, January 19, 2007 --(
PR.com
)-- Iso-Step floor underlayment offers superior acoustical performance over other underlayments in the flooring market today. This new product provides floor soundproofing solutions for every condition in multi-family residential design, it can be installed over wood or concrete sub floor and can be installed under hardwood, vinyl, tile or carpet flooring. Beyond multi-family design, it has proved very useful in hotels, office buildings, schools, or any area where noise control is a concern.
Nothing is more frustrating to new homeowners than to discover that the multi-family home (condo, townhouse or apartment) that they just purchased has loud neighbors upstairs or neighbors below them who complain about the amount of noise coming from above. Nothing is worse than trying to go to sleep or relax and hearing people moving around above you or having to listen to your upstairs neighbor's television or radio. With the trend of installing more engineered hardwood, laminate and ceramic tile floors instead of carpeting on the rise, this noise problem is becoming even more common.
Iso-Step floor underlayment is economically priced and readily available in 4' x 25' rolls. Iso-Step floor underlayments can be installed as a free-floating or glue-down system reducing installation time and labor costs.
Iso-Step floor underlayment products provide proven field and laboratory-tested solutions for floor build-ups in wood frame, metal pan and concrete construction to meet HUD's isolation building requirements.
For more information on this acoustical floor underlayment system, call Acoustical Solutions at 1-800-782-5742 or visit http://www.acousticalsolutions.com
###