The Funny Music Project
The Funny Music Project, or The FuMP, is an online outlet for comedy musicians to release their music for free to the public. New songs are posted at www.thefump.com twice a week.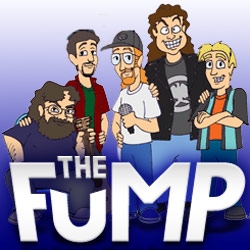 Stockholm, NJ, January 19, 2007 --(
PR.com
)-- What happened to the novelty record? You know, those funny songs that used to be played on the radio right alongside the top 40 hits. Many of them were in fact top 40 hits themselves. They haven't disappeared. There is a large, thriving community of artists writing and recording funny music. And since radio seems to have lost its sense of humor the artists have taken their work online.
FIDIM Interactive, LLC recently launched The Funny Music Project- or The FuMP for short. The FuMP is a new enterprise based on a new premise- free content. Twice a week The FuMP will post a new song on its web site www.thefump.com for free download. The songs are also available as a podcast.
Six comedy music artists, or "dementia" artists as they like to be called, have banded together to form The FuMP. The first song being posted is by Worm Quartet- a "one man synth punk comedy" band from Rochester, NY. The song is called "C Is For Lettuce" and pokes fun at armchair parents who expect television to raise their children for them.
"So now you're screaming for the blood of the cookie monster/ Evil puppet demon of obesity/ Time to change the tune of his fearful ballad/ C is for lettuce, that's good enough for me."
The FuMP was the brainchild of web comic artist and "filker" Rob Balder. Filk is music sung at science fiction conventions. It is usually about some popular sci-fi topic and is often funny. Balder's background in web comics helped inspire the idea. Most of the success stories in web comics utilize the free content model including Balder's own Partially Clips, a five-year old comic strip with a broad online readership. In the last year singer/songwriter Jonathan Coulton proved that the model could work with music, as well as comics and blogs.
"The key is consistent updates with consistent quality," says Balder. Coulton was releasing a new song every week and built up a large, devoted following online. Balder approached Coulton about using his business model on a larger scale and Coulton was excited about the idea. Although scheduling prevented Coulton from joining The FuMP on a full time basis he has agreed to submit songs occasionally to the group.
Not only are the songs of The FuMP available for free, but they are available under a Creative Commons license. That means that listeners are free to share the songs with their friends. It also means that as long as no profit is made and proper credit is given the songs can be used in videos, remixed, parodied, and sampled. Just about any non-commercial use is allowed.
"We're not interested in suing our customers like the major record labels are doing," says Tom Rockwell of FIDIM Interactive who is the project leader on The FuMP. "We just want to promote our music to as many people as we possibly can."
Rockwell is also the sole member of Sudden Death, a comedy rap group from New Jersey who has joined The FuMP. Also in the group are The Great Luke Ski who is Dr. Demento's most requested artist of the 21st century, Tom Smith who is well known at science fiction conventions as "the world's fastest filker," and California's comedy rockers Raymond and Scum.
New songs are scheduled to be posted to the web site every Tuesday and Friday, and more artists are signing up to lend their talents to the project.
In addition to the free MP3 downloads, there are also higher quality downloads available for a small fee, and the group plans to release compilation CDs periodically throughout the year.
For more information and to download the latest songs visit www.thefump.com.
###
Contact
FIDIM Interactive, LLC
Tom Rockwell
201-317-2732
www.fidim.com

Contact