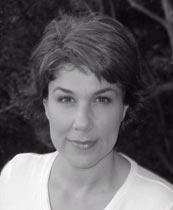 Silicon Valley, CA, November 09, 2010 --(
PR.com
)-- Michelle Randall, president of Enriching Leadership International, a Silicon Valley-based management consulting group, has just graduated from the prestigious Thought Leadership Course run by noted management consultant Alan Weiss.
Weiss noted that Michelle Randall is a top talent in the competitive world of management consulting.
"Michelle Randall is an exemplar of thought leadership in her field of accelerating the trajectory of high-growth, global companies," he said. "She provides unique insights, intellectual capital, and growth techniques that aren't to be found elsewhere—or in so coherent a fashion."
Randall has been working successfully with CEOs and top management executives for over a decade. Her clients have included members of the U.S. House of Representatives and top executives of Fortune 500 companies.
"Michelle has a honed sixth sense for business," said Chad White, CEO of JKM Manufacturing. "She can walk into a situation and quickly make game-changing insights and recommendations."
The six-month program attracts top notch corporate consultants because building their thought leadership platform allows them to extend the enormous value they provide to executives to a wider audience.
"The course really helped me to focus in one the areas where I can make maximum contribution for high-performing CEOs and their teams," said Randall. "Everything I've learned will allow me to help even more leaders gain greater momentum and profitability."
Enriching Leadership International is a management consulting firm that specializes in unleashing breakthrough results in high-performing leaders. Randall works with executives, teams, and companies, and designs custom executive training programs to impart the leadership skills necessary to drive corporate growth and change.
"We've always been driven at Enriching Leadership," said Randall. "And Alan Weiss' Thought Leadership Course has given me the deep resources and laser focus I need to provide exponential value for our corporate clients and the business community at large."
Michelle Randall's Enriching Leadership International website can be seen at
www.enrichingleadership.com
. She also authors a blog on corporate leadership, available through the site.
###