Global4PL Announces 'Green Supply Chain and Lower Cost Program'
Innovative program reduces supply chain costs and global warming.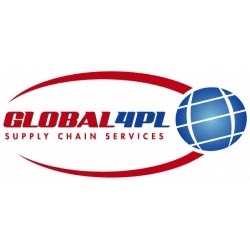 San Francisco, CA, January 27, 2007 --(
PR.com
)-- Global4PL today announced a new supply chain program that includes:
1. Parcel rates at least 5% lower than its customers' existing rates
2. Carbon-neutral operations for all modes of transportation to combat global warming
3. An annual license to its RFQ Command Center™ online bidding software for customers contracting with air and ocean freight forwarders
4. Donation of a portion of profits to provide wheelchairs to those in need of financial assistance
"Most companies would implement environment-friendly programs if such initiatives would not affect their bottom lines. This inspired Global4PL to create a program to help companies achieve a green supply chain with cost-efficient transportation management," stated Sergio Retamal, president of Global4PL.
Retamal said: "Carbon offsets are a first step in compensating for our contribution to climate change. Our strategy is to make use of the supply chain as part of the solution to global warming. We are also making a commitment to search for new technologies and implement green programs that make a difference today."
Retamal also said, "Our larger customers who use online bidding are negotiating savings of 10-30% while smaller companies can average 15-25% savings and up to 50% discount off parcel rates."
This represents a substantial boost to a company's profitability. "Very few companies train their personnel in negotiating contracts or give them the latest negotiating tools. Our tools allow companies to achieve savings by lowering overall supply chain costs and to stem global warming by implementing carbon-neutral operations," said Retamal.
The launch of this new package, which includes the donation of a portion of its profits to provide wheelchairs to people who need them and are in need of financial assistance, is an additional but important step in Global4PL's social responsibility programs and initiatives.
Retamal, named 2005 Executive of the Year by the International Transportation Association, has been widely recognized for his contributions to supply chain management efficiency. His expertise in Green Supply chains, negotiations, and contract management has attained savings in the millions of dollars for various industry leaders such as Sun Microsystems, Micropolis Hard Drives, Ryder, and Cost Plus World Market.
About Global4PL Supply Chain Services:
Global4PL provides transportation and supply chain services that maximize business supply chain competitive advantage with tools, consulting and transportation services. For more on Global4PL's global transportation services, cost management and contract negotiation services, software and programs, please visit www.global-4pl.com.
Global4PL Supply Chain Management is a NMSDC Certified Minority Owned Company.
###
Contact
Global4PL
Andrea Kostelas
866-475-1120
www.global-4pl.com

Contact