PinnacleAIS Corrosion Expert Assumes Chair of NACE Petroleum Refining Corrosion Group
PinnacleAIS' head corrosion engineer designated Chair of Technology Exchange Group within NACE International.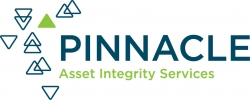 Houston, TX, December 15, 2010 --(
PR.com
)-- Marc McConnell, a licensed professional engineer and corrosion subject matter expert with
PinnacleAIS
, has been announced the new Chair of TEG 205X for NACE International, designating a promotion from his previous Vice-Chair position. TEG 205X falls under the NACE "Corrosion Prevention and Control for Oil and Gas Production, Petroleum Refining, and Gas Processing Industries" technology group and provides a forum for discussion of materials, corrosion, inspection, and related interest topics for the petroleum refining sector. Ryan Sitton, CEO of Pinnacle, explained, "Opportunities like these allow our engineers to utilize their exceptional technical abilities and collaborate with other leaders within the industry to identify best practices and solutions related to some of the industry's most complex problems. Staying involved with these organizations allows Pinnacle to remain well rounded and versed in cutting edge technologies that help us serve our clients."
As Chair of TEG 205X, Mr. McConnell will be a catalyst for technology transfer among key industry stakeholders and will continue to contribute to the body of refining industry corrosion knowledge. "This opportunity to represent Pinnacle is a great opportunity, as I will work with industry leaders to share current research, products and services for corrosion prevention around the world," Marc added. "This helps me advance my own knowledge and provide our clients with real benefits."
Marc McConnell will be representing Pinnacle at the NACE Annual Corrosion Conference and Exposition that will take place March 13-17 in Houston, Texas, at the George R. Brown Convention Center.
About NACE
The National Association of Corrosion Engineers (NACE) is the largest organization of corrosion engineers in the world. Dedicated to studying corrosion prevention and developing industry standards, NACE is recognized as the authority for corrosion control solutions.
About PinnacleAIS
Based in Houston, TX, PinnacleAIS is a leading technology and services provider, specializing in wholesale improvements in asset integrity for the petroleum, chemical, and mining processing industries. Through innovative technology and world class services, PinnacleAIS offers a unique approach to asset integrity, helping operating companies realize substantial improvements in compliance and safety while simultaneously reducing costs and business risks. PinnacleAIS is a member of numerous trade organizations including The American Petroleum Institute (API) and the American Society of Mechanical Engineers (ASME).
PinnacleAIS was founded in 2006 and is privately held.
Contact:
Nathanael Ince
PR@pinnacleais.com
281.598.1330
###
Contact
PinnacleAIS, LLC
Ashley Seddon
281.598.1330
www.pinnacleais.com
nathanael.ince@pinnacleais.com

Contact