Pinehurst Selects f8 Photo Studios for New Marketing Materials, Vendor List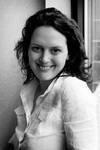 Raleigh, NC, January 31, 2007 --(
PR.com
)-- When photographers Jonathan Kaz and Cara Galati of f8 Photo Studios in Raleigh spent a September weekend photographing a wedding in North Carolina's Pinehurst Village resort, not only did they capture the special moments for the bride and groom, they also captured the attention of Karen DiCarlo, Pinehurst's director of conference services. DiCarlo was so impressed with the partners' wedding photography that she wanted to use it on some of the resort's marketing materials and place f8 Photo Studios on Pinehurst's elite "preferred vendors" list.
With the bride's and groom's permission, Kaz and Galati signed a contract this week to allow Pinehurst to use images for one year from newlyweds Dan and Cicley Sullivan's special weekend to help promote the resort's wedding amenities. As a "preferred vendor," the resort will keep an album of f8's work in the Conference Services' offices to share with couples booking the resort for their weddings.
According to Galati, DiCarlo was particularly pleased that f8 used locations throughout the resort as backdrops for the couple's photos, including the new four-star-rated Spa at Pinehurst. The wedding ceremony took place outside in front of the historic Carolina Inn, which f8 also captured in photographs.
"We're excited about working with Pinehurst," Galati said. "It's a huge privilege to be one of their preferred vendors. And it's such a beautiful venue that we're really excited about getting to shoot more weddings there."
Galati and Kaz, both veteran photographers, combined their talents late last summer to create f8 Photo Studios, which offers a variety of photographic services including weddings. The new studio is located in The Royal Bakery Building on Hillsborough Street in Raleigh.
For more information on f8 Photo Studios, visit www.f8photostudios.com.
For more information on Pinehurst as a wedding destination, visit
www.pinehurst.com/north_carolina_weddings.asp.
###
Contact
F8 Photo Studios
Kim Weiss
919-272-8615
www.f8photostudios.com

Contact