topseos.com Publishes its February 2007 Rankings of the Leading Internet Marketing Firms in Eleven Different Categories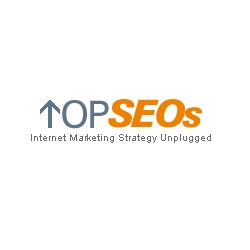 Plymouth, IN, February 01, 2007 --(
PR.com
)-- The internet marketing industry is vast, and continuously growing. In 2002, topseos.com began with the purpose of creating a space where the best internet marketing vendors could showcase their products and services. Month after month topseos.com meets this objective by publishing a well-researched list of top ranking internet marketing firms. The February 2007 list is published and ready for release.
"There are some firms that have topped the rankings for many consecutive months. We will soon be rewarding such consistent achievers. This will additionally be an incentive for competitors to perform better. And the net result – improved quality of services on the internet," Bill Peden said.
The methodology of ranking firms has stood the test of time. The list is accurate, reliable and up to date. A lot of research and evaluation goes into the compilation of this list. There are as many as eleven categories, and the rankings within each demands specific criteria for evaluation.
The eleven categories are: Organic Optimization, Link Popularity Services, Content Creation, SEM Hosting, SEM Training Programs, SEM Email Marketing, Press Release Distribution, Pay Per Click Management, Search Engine Friendly Web Design, Search Engine Friend Web Development, and Website Traffic Analysis. Each fresh list tracks the ups and downs that these internet marketing firms see. At times, a firm maintains its position over a few weeks, whereas at other times, firms slip a few notches down or gain a few steps up. Of course, there are also entirely new firms that join the ranking, from time to time.
topseos.com
now is also looking to launch other initiatives that would be beneficial to the internet marketing industry. "One of the first objectives of any online business is to build credibility. Our efforts are now geared towards offering our clients more and more services," Bill Peden said.
For further inquiries, contact service@topseos.com
###
Contact
topseos.com
Bill Peden
866-237-8704
www.topseos.com

Contact